Russia and predecessors, 850-2020
We've just released a significant update for our Boundaries of Russia and predecessors interactive map.
The project shows the dynamics of political boundaries of Russia and its predecessors over the period of 850-2020. We've been working on the technical part of the project together with Runivers and the Lab of Historical Geography and Historical Cartography at the Institute of World History of the Russian Academy of Sciences.
Main changes:
The timeframe increased twofold covering period since 850 (previously since 1462).
There are several dynamic layers now. Also added:

Main settlements
Boundary categories by quality of identification: precise, approximate, uncertain.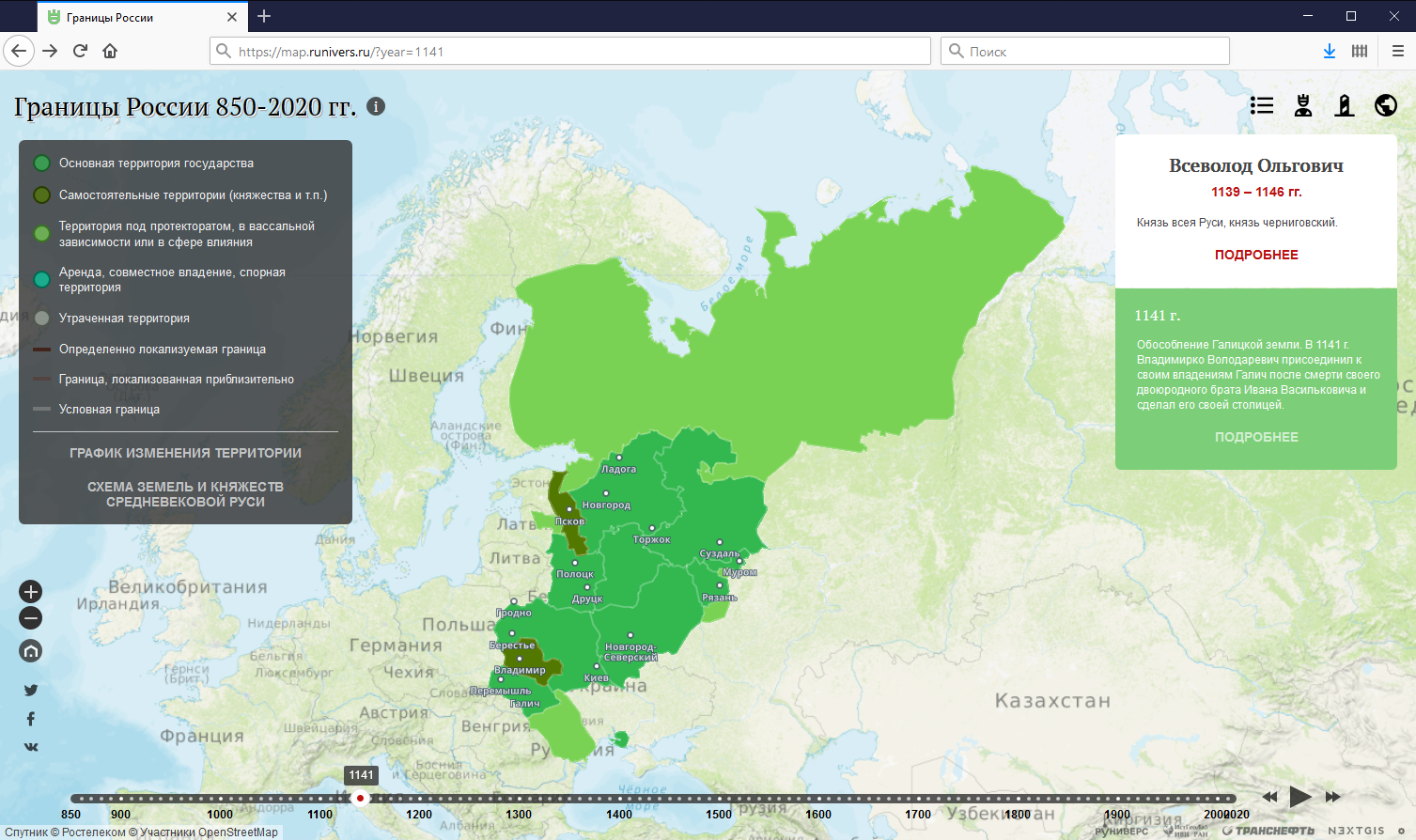 The map is built with:
Read more on technologies used in the previous post or official release announcement at Runiverse.
NextGIS creates geospatial software and implement projects. Let us know if you'd like to collaborate!