nextgis.com
nextgis.com is a cloud geospatial service that allows you to create Web GIS in the browser!
Plans Help Create your Web GIS
Using nextgis.com you can:
Upload and download geodata;
Create unlimited number of web maps based on this data;
Work with this geodata together with colleagues and friends anywhere;
Connect to your data from mobile and desktop geospatial software;
Use our service to develop your own geospatial applications.
Register and get your NextGIS ID to get started. This is your account at NextGIS that gives you access to your Web GIS and other geospatial services from NextGIS.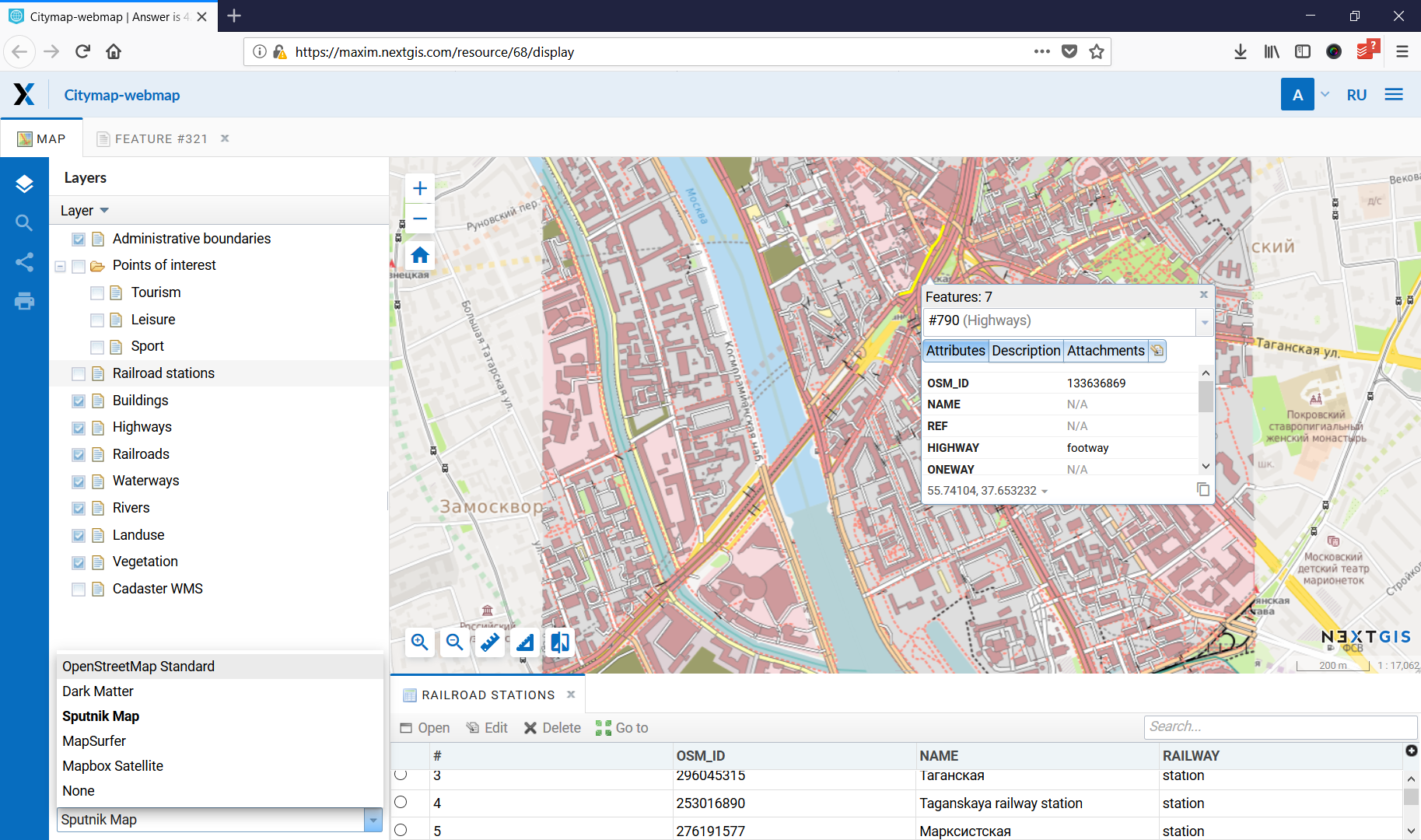 Conditions
Our service is currently in beta, and some changes in functionality and conditions are possible in the future. We will let you know about them in advance. Current conditions for free use are:
Maximum single file size is 128 Mb
Up to 30 maps and layers
All resources must be open for reading by any users and guests
Self-support – generally we are unable to provide any support. Please consult documentation.
Commercial plans
You can sign up for one of the commercial plans that will get you:
Resources privacy – you can protect your resources from unwanted access by managing permissions;
Basemaps – over 200 different basemaps and ability to plug your own;
Custom domain name – you can use your domain for your Web GIS;
Brand – add your company logo and design elements;
More speed – additional resources for faster maps and data exchange;
Technical support – we guarantee answers to your questions.
Useful links
We've gathered a few links for you to easily get started with your Web GIS (you can see them all on one page here):
We have lots of new ideas and plans for our service. Please join the discussion on Facebook and Twitter or let us know what you think by sending us an e-mail.