Maps preview for social media
Web GIS maps functionality adds configurable social media previews.
New "Social" tab allows to set for each map:
An image to use as preview
Additional text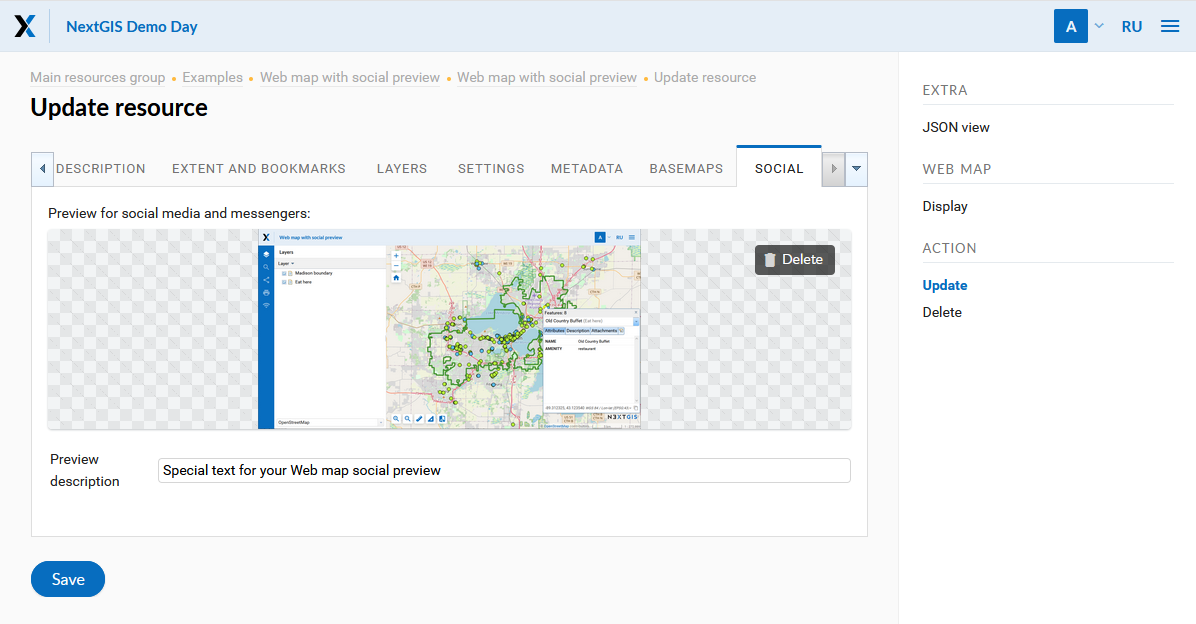 If you have these set up and decided to share a link to this map it will show up with accompanying image and text.
On Telegram: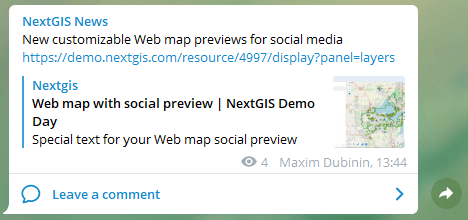 Or on Facebook: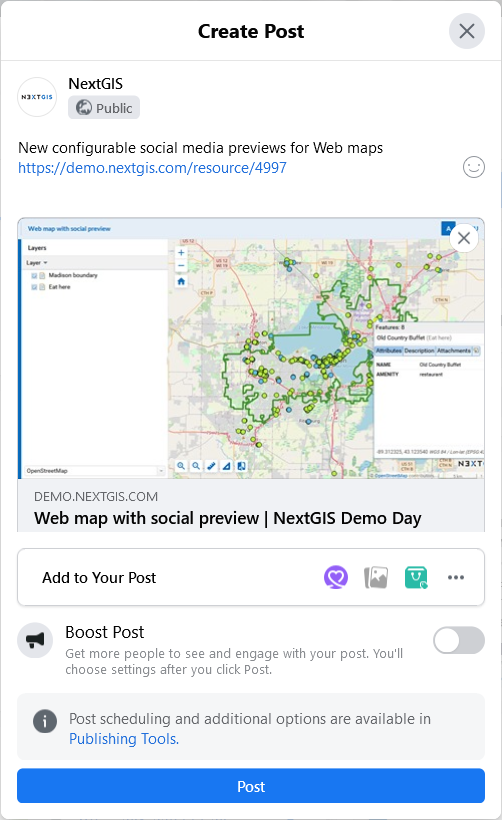 You can create your Web GIS right away.