NextGIS Mobile 2.1 is out!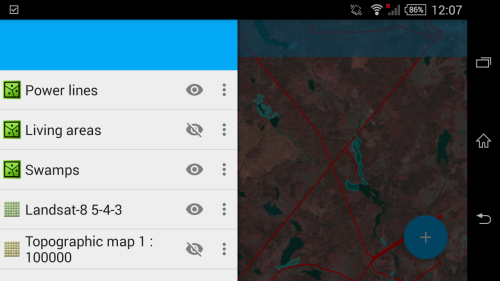 We're happy to announce the release of NextGIS Mobile 2.1 – mobile GIS for Android that can display and edit multiple layers of data from different sources (GeoJSON, TMS, local caches). NextGIS Mobile (NGM) is free and is a complete rewrite of version one using best new technology.
NGM is a core component of our GIS platform and can be used either separately or as part of the corporate GIS architecture, for example for data collection, control or assessment. At NextGIS we are using NGM as a platform for custom products development.
Let us know and we will be happy to discuss is you're looking into using NGM for development or implementation of your corporate GIS.
You cam learn about details, download NGM and list through the documentation at its official homepage.
Current version of of NextGIS Mobile is able to:
work with a map that has multiple layers;
navigate the map;
add vector data from

GeoJSON

;
add raster data as zipped tile caches;
plug in online sources (XYZ and

TMS

);
create and edit vector geodata (both geometries and attributes);
show feature attributes through identification dialog;
create and manage tracks (display, remove etc.)
display coordinates, speed, elevation etc.
Now we're going to spend some time on showing NGM screenshots.
One the main features of NGM is ability to work with multiple layers. Number of layers is limited only by amount of memory. NGM can deal with both raster and vector layers: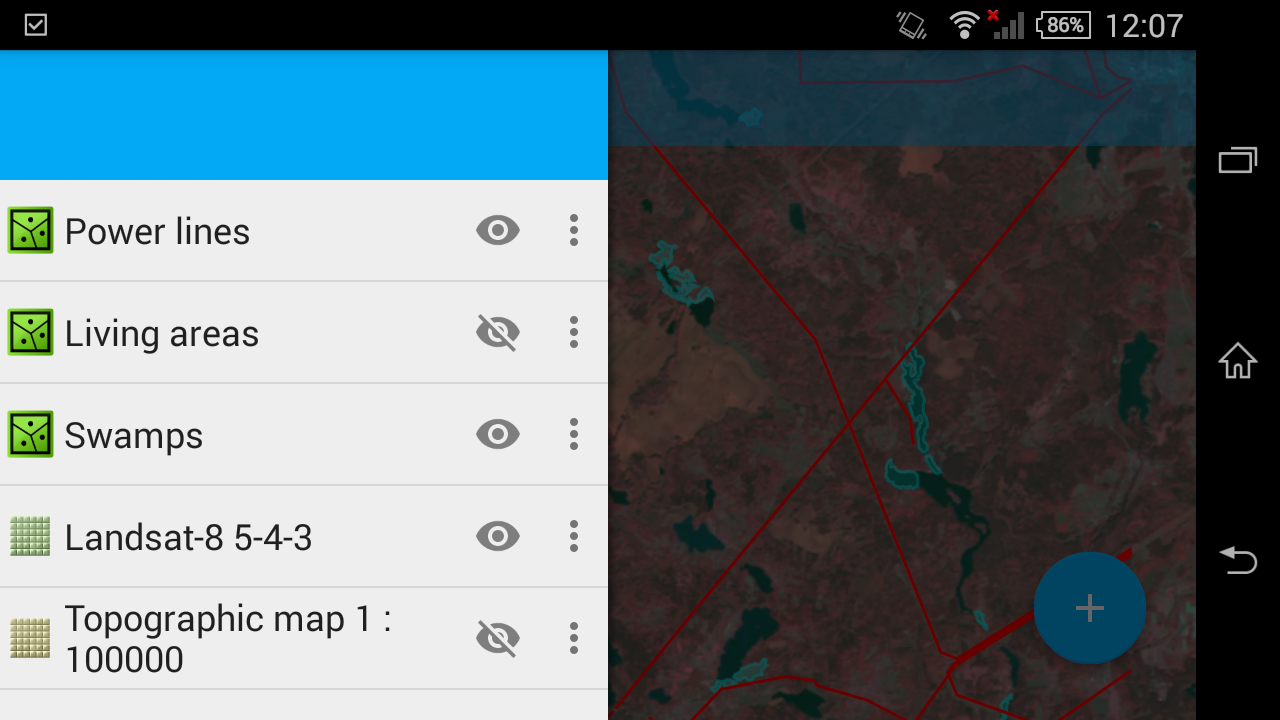 Naturally, as any other software for maps, NGM can do navigation, you can set up screen to your liking by adding/removing controls. Status bar (can be turned off) shows useful information during navigation.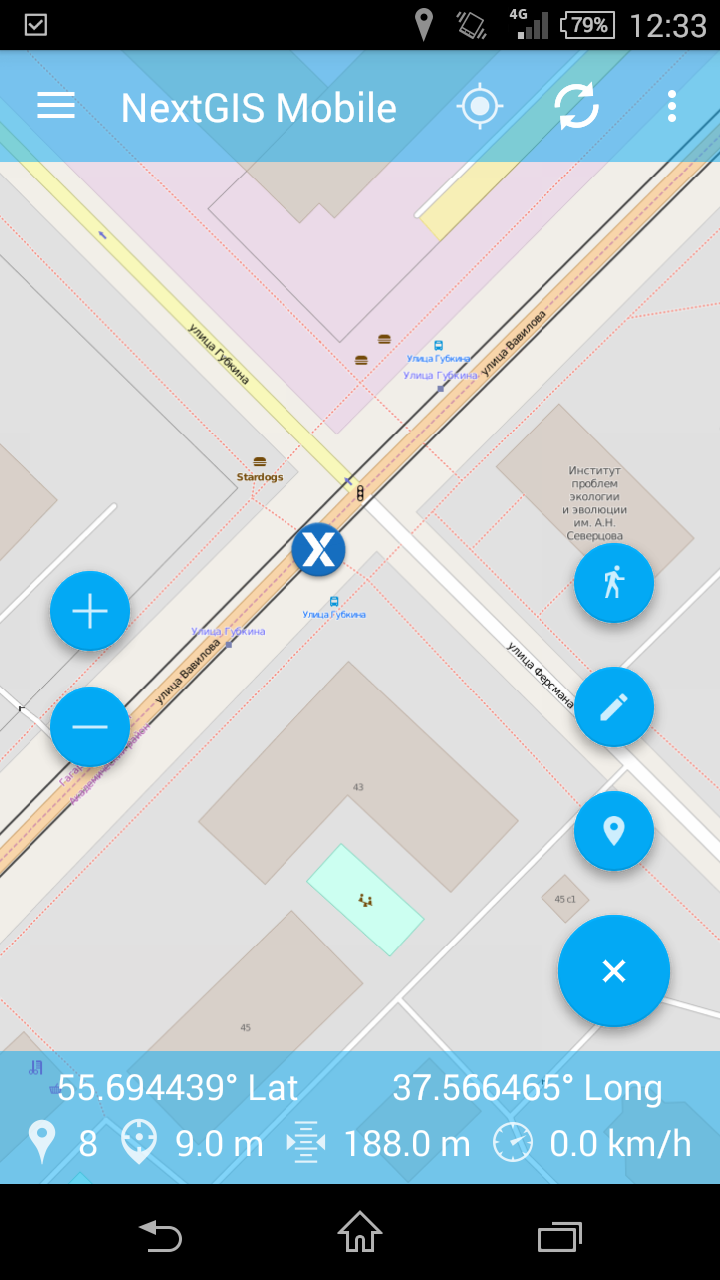 One of the datasources that you can use in NGM is GeoJSON files, you can easily get them in any desktop GIS, such as NextGIS QGIS simply by saving as and uploading to the device.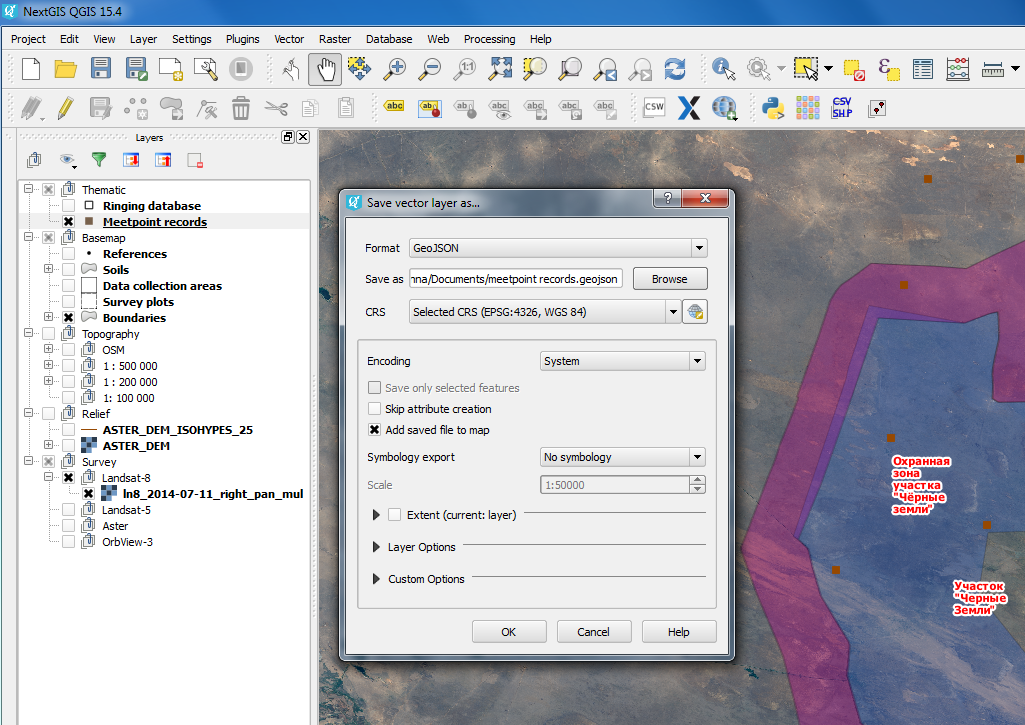 Using QTiles from NextGIS QGIS you can also generate tile cache to use in NGM as a raster layer. This is very powerful way to get practically any data representations on your mobile.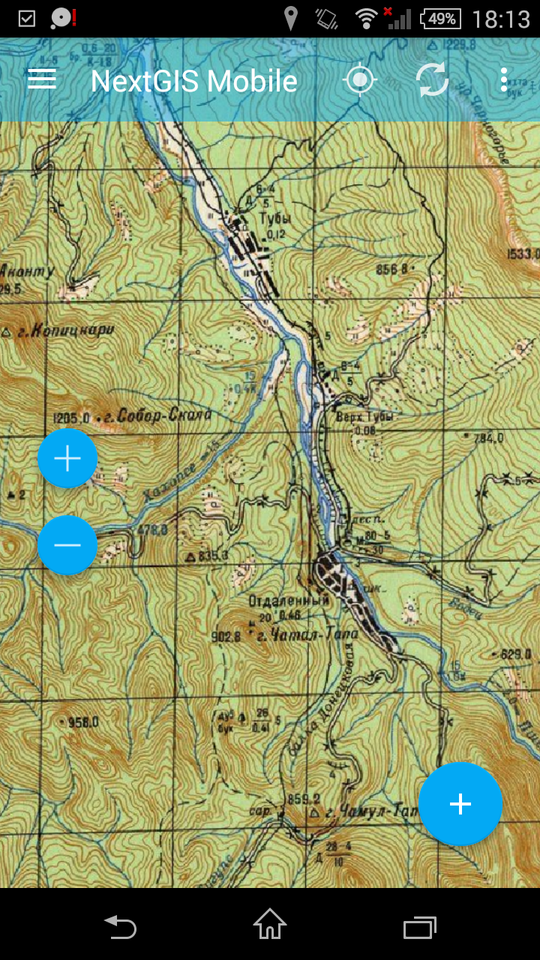 Another type of layers are TMS basemaps. If you have a basemap running on the server somewhere, you can plug it in: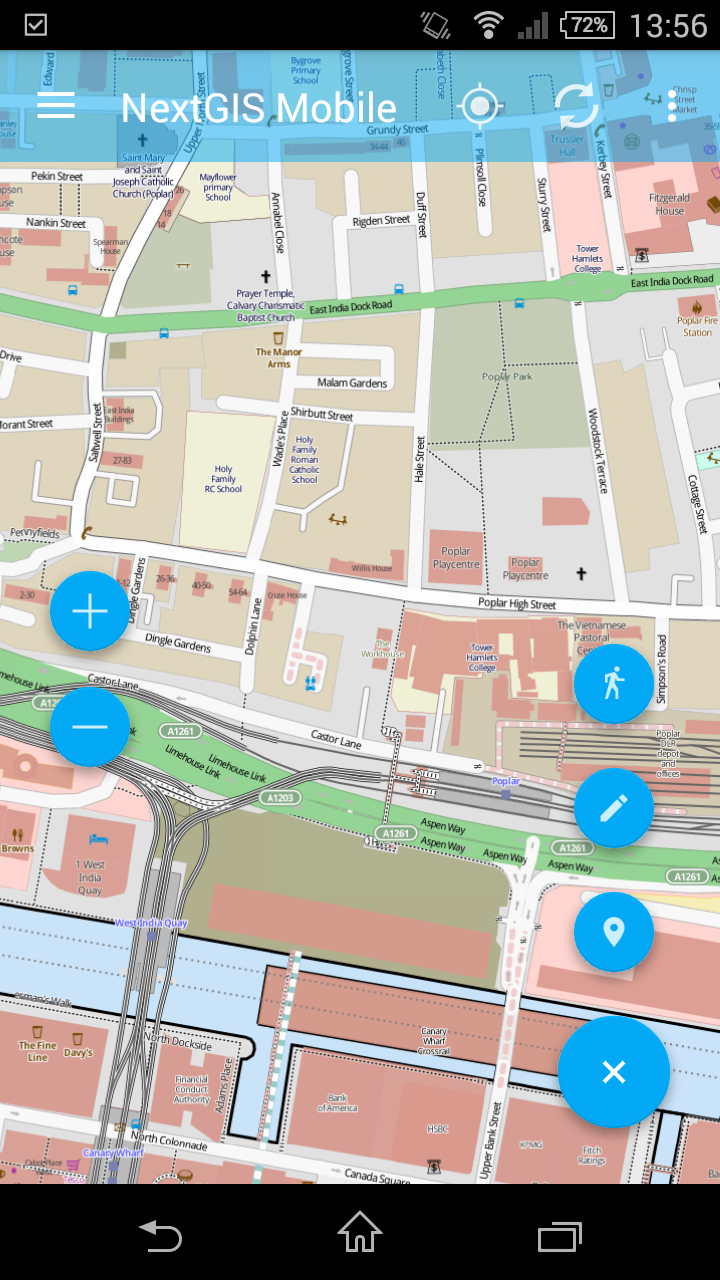 You can create new features in vector layers and modify their geometries: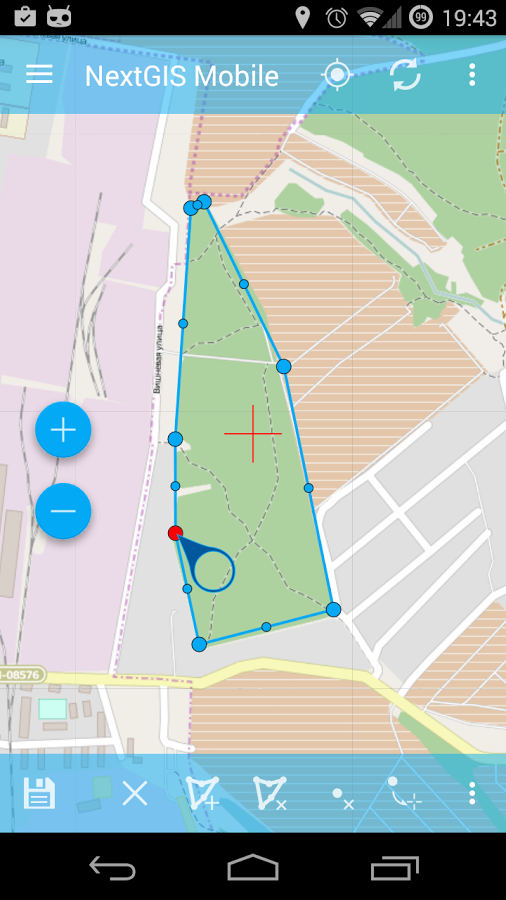 Vector features can be created on screen and by walking :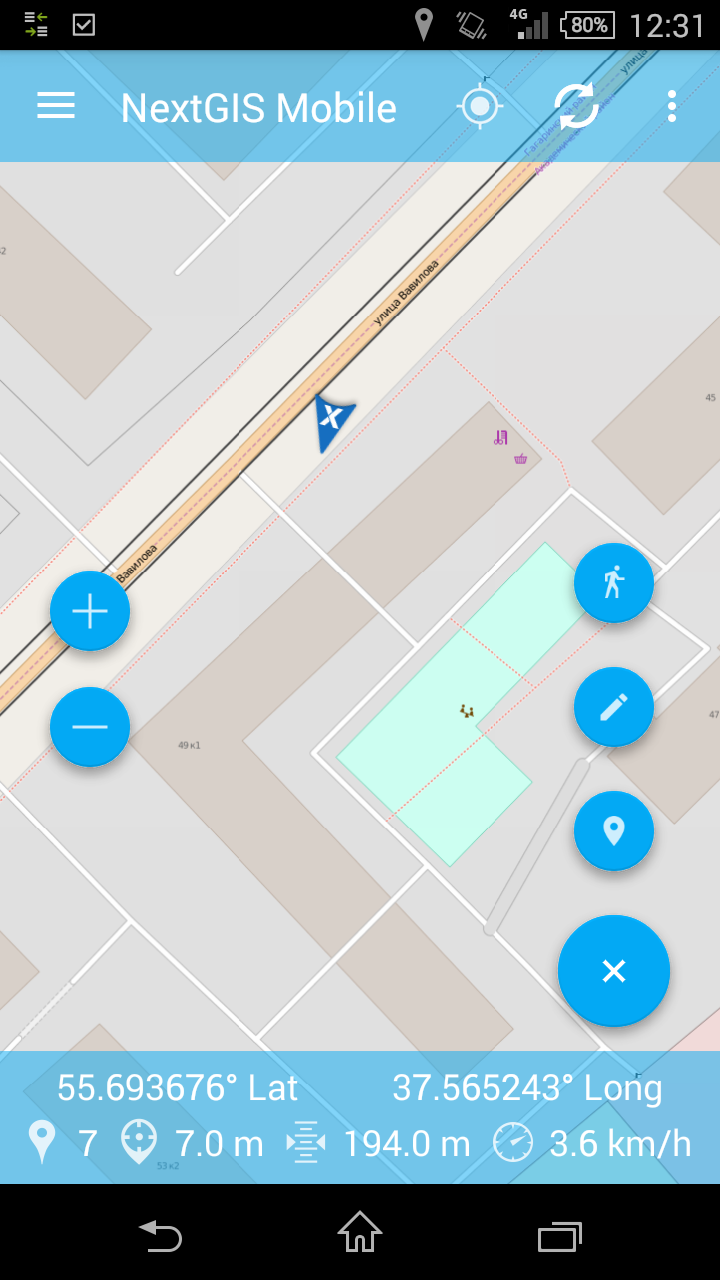 You can also see and modify feature attributes: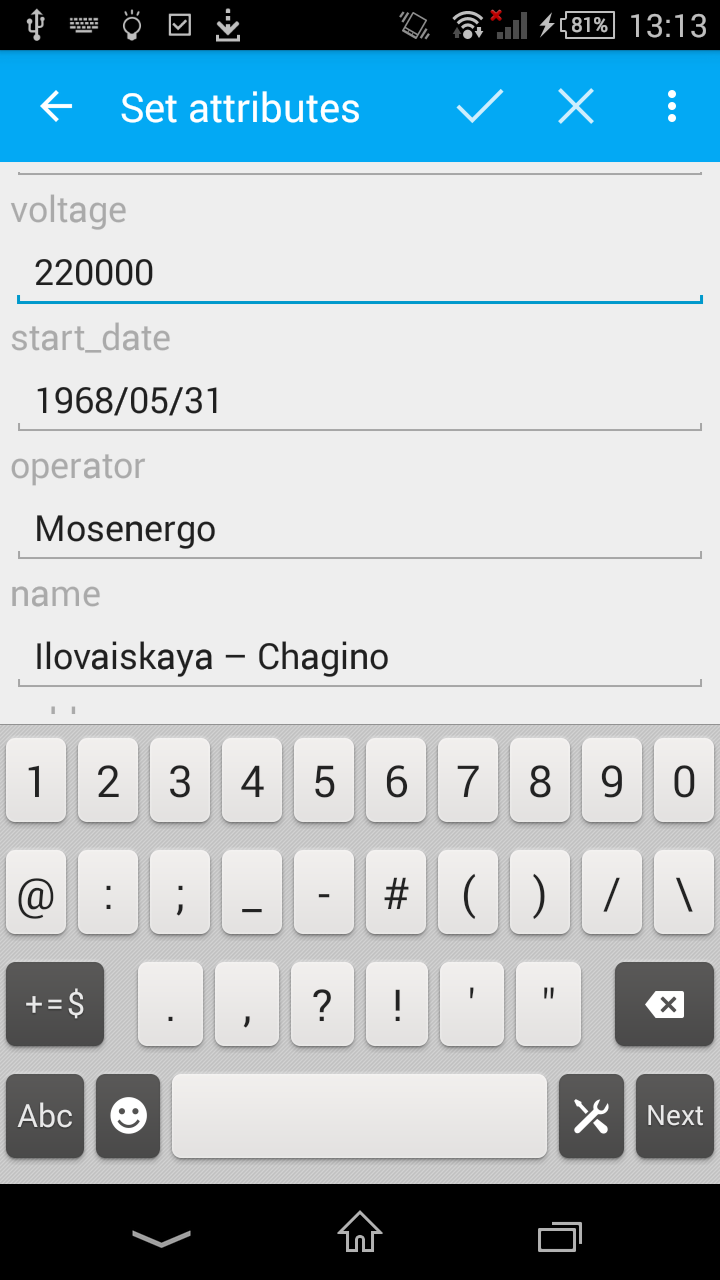 If you have just installed NGM and want to collect some data, you don't have to create GeoJSON and upload it on device as we have create three default editable layers for you: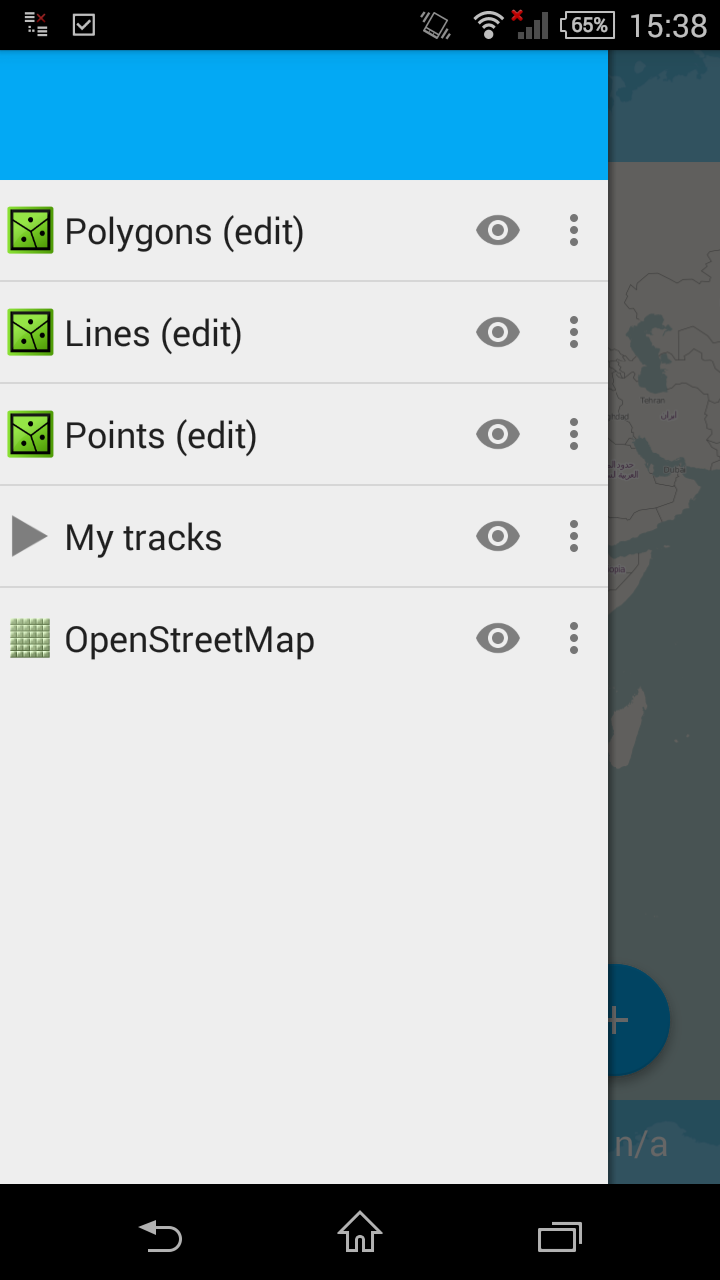 You can get results of editing back by simply sharing a layer with yourself via Dropbox, saving on sdcard or mailing it.
It is also possible to write tracks and manage them. Tracks are automatically split daily: