Multilingual forms in NextGIS Formbuilder

NextGIS Formbuilder is a desktop application for creating data collection forms used in the NextGIS Mobile and NextGIS Collector mobile applications. The program's easy-to-use visual editor offers a multitude of interactive building blocks that adapt to your field team's mobile devices.
Purchase Formbuilder

What if members of your data collection team speak different languages? Formbuilder gives you the option of displaying the form based on the default language of each team member's smartphone. For example, if your field team includes members that speak Russian and English, you can create a form in English and then add equivalents for key information and field labels in Russian. This way, English speakers will see the form with English field labels, and Russian team members will see the form in Russian.
To ensure that the translations are precise, they are created by the person setting up the form rather than generated automatically. Formbuilder supports translations in 150 languages, and it is up to the user to decide how many to add.
One small technical detail if you are using drop-down menus, checkboxes or radio buttons. The current version of Formbuilder will allow you to have several sets of label translations, but there is no separate set of translations for value options. So, when you are setting up drop-downs, checkboxes and radio buttons, include translations into the options themselves.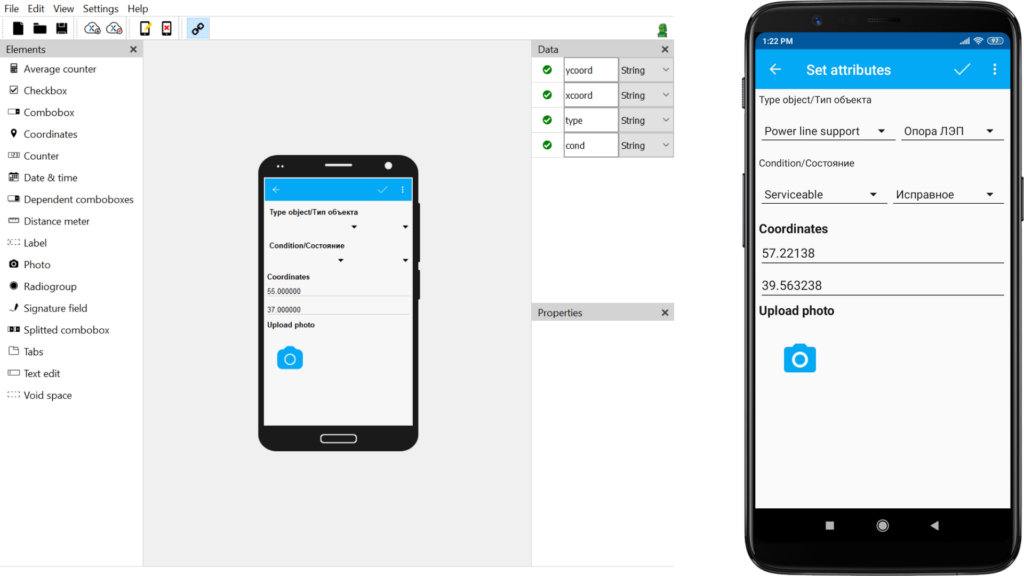 Looking for an example? Multilingual forms for collecting field data are used by the staff of the National Center of Biodiversity and Biosafety of Tajikistan.