50% off! All data and subscriptions
Black Friday deals are here! Only today and tomorrow a unique offer from NextGIS!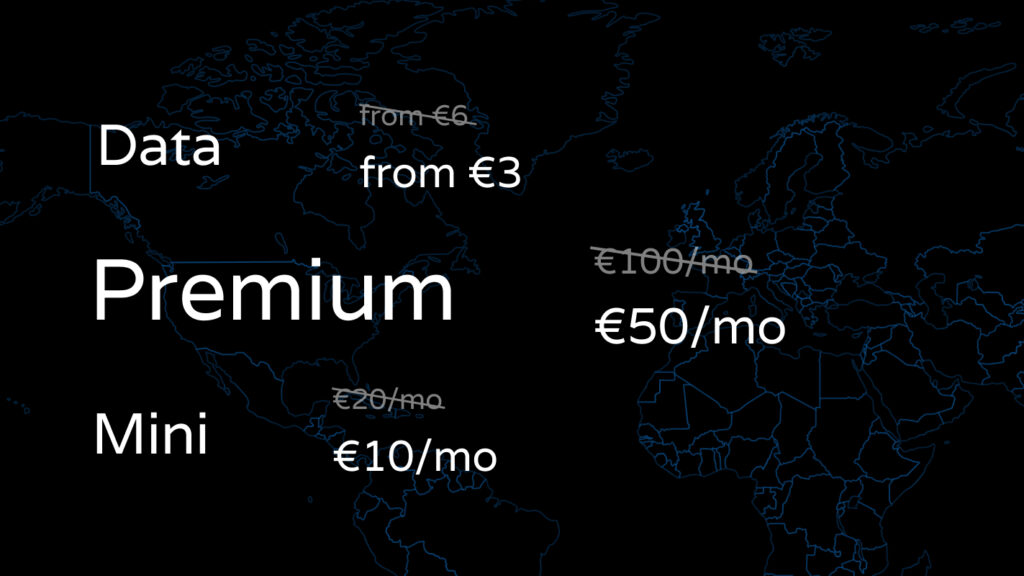 Explore with Mini:
200+ basemaps, Unlimited number of maps and layers
Dive deeper with Premium:
All perks of Mini, Custom domain name, Access management, Direct support, Access to NextGIS Toolbox, Mobile data collection
Geodata anywhere in the world:
Vector basemaps, Buildings, Elevation data, Satellite imagery
* Offer is valid from 00:01 24/11/2022 until 23:59 25/11/2022 (UTC-6). 50% off for any orders paid during this period at nextgis.com and data.nextgis.com.