Single sign-on, map cloning and free onboarding – NextGIS updates

New to the platform? Schedule a free onboarding session
If you are a new user or simply would like to know more about the platform, the NextGIS team offers free onboarding calls on Zoom. These 20-minute meetings include:
An overview and demo of the platform

Recommendations of tools most appropriate for the user's projects

Answers to user questions
All new platform users receive an onboarding invite at the time of signup – but any existing user or fan of NextGIS can get this benefit as well!
Sign up for demo

NextGIS Web
Single login for all applications
You no longer need to remember multiple usernames and passwords to use all the features of the NextGIS platform! The new single sign-in system allows you to log into any NextGIS software with the same username and password (NextGIS ID) – this is the ID you created when registering your personal account.
Previously, you had to use different username/password pairs to log into your personal account and into your Web GIS. Your old Web GIS usernames/passwords will continue to work, but we encourage you to switch to «Log in with NextGIS ID».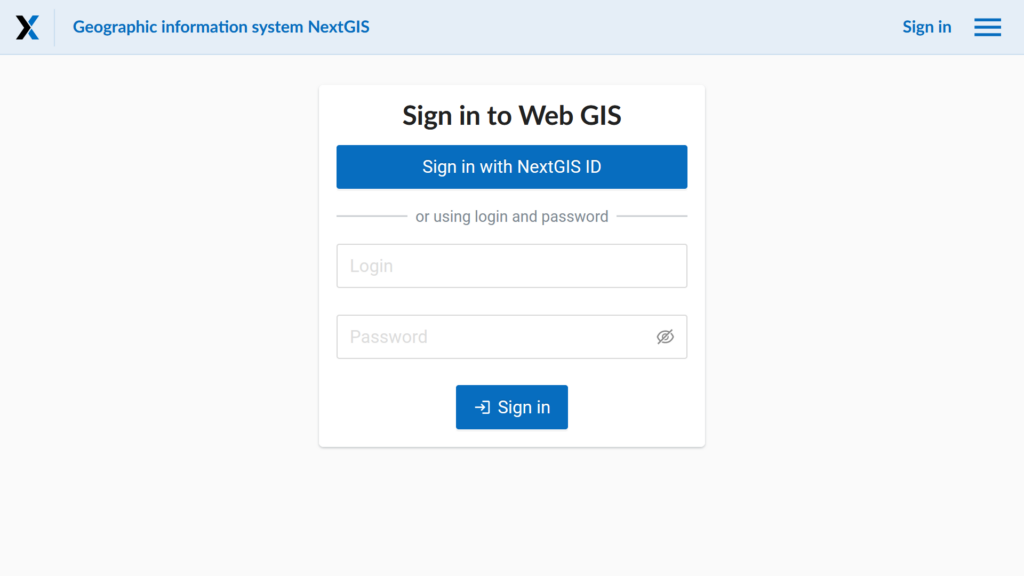 Now you can use the same username and password in all our apps:
NextGIS Web for creating interactive web maps
NextGIS Connect for fast data uploading when connected to Web GIS
NextGIS Formbuilder for creating mobile forms
NextGIS Mobile/Collector for field data collection
Cloning web maps
What if you want to make changes to a map but still have the original version as a backup? Your Web GIS now allows you to create copies of your web maps with all the associated settings. The layers and services that make up a web map are not duplicated.
Batch transfer of resources
Keeping your Web GIS organized often requires moving maps, layers and folders around. Now, you can select multiple items at once and move them to a new destination as a group.
NextGIS Formbuilder
NextGIS Formbuilder is a desktop application for creating forms used for field data collection in the NextGIS Mobile and NextGIS Collector mobile apps. The program provides a visual form builder with a large selection of interactive elements.
Multilingual forms
The Formbuilder allows you to add translations of forms. For example, if your device has Russian as the default language setting, the form will automatically display in that language.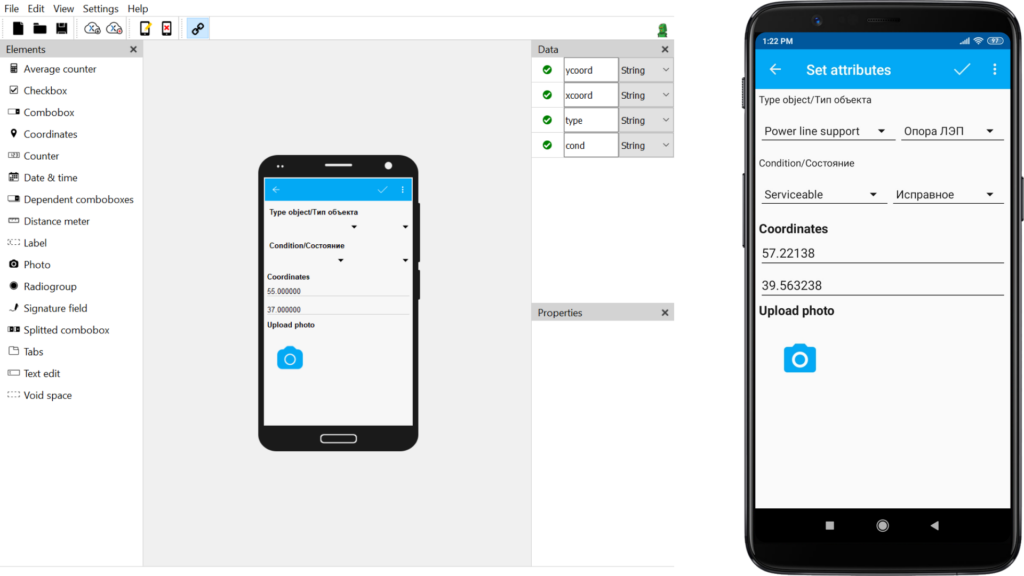 To ensure that the translations are precise, they are created by the user setting up the form rather than generated automatically. Formbuilder supports translations in 150 languages, and it is up to the user to decide how many to add.
Get NextGIS Formbuilder
From form creation to data collection in minutes!
Setting up a field data collection project may seem daunting, but it is a breeze with NextGIS. Start by setting up your data collection form in NextGIS Formbuilder. As soon as you publish the form to NextGIS Web, the Collector project and the web map will be created for you automatically.
The steps are simple:
Create a collection form in NextGIS Formbuilder
Publish the form to NextGIS Web
Start collecting data right away!
This level of automation speeds up project setup and map creation. Once the form is uploaded, your data collection team can get to work immediately, and you can even track their movement on the brand new online map.
Get NextGIS Collector

NextGIS Toolbox
Simplify polygons and lines with preserved topology
The new tool in our collection is designed to simplify the geometry of polygonal and linear objects. The topology is preserved – no gaps or overlaps appear between objects.
The tool is suitable for simplifying the boundaries of regional divisions, vegetation, and other contiguous polygons.
Go to the tool

NextGIS QGIS plugins
EasyQuery
The new plugin from NextGIS developers offers a simple and intuitive visual query builder. You can use it to set conditions for searching and filtering layer objects without having to use a query language.
The list of fields you can query is loaded automatically. You can enter your own parameters for any field or pick from the list of quick suggestions, including:
all unique values for string fields;
minimum and maximum values as well as values of 25, 50 and 75 percentage intervals for numeric fields.
If you set several conditions, you can specify whether any or all of them must be met.
You can also choose the way the query results are saved and displayed. They can be saved in a separate temporary layer, shown as «selected» in the current vector layer, or filtered out in the current vector layer.
NextGIS Frontend
A new version 1.14.0 of the NextGIS Frontend libraries has been released. The new version has improved the map adapter for maplibre (mapbox).
MVT layers added via the addNgwLayer method can now be styled using match expressions – see example.
Work on the NGW map component of the React UI library has entered its active phase. You can already connect the map to your application (React version 17 is supported) and add controls. See example of how this can be done.
NextGIS Mobile/Collector
NextGIS Mobile 2.6.37 and Collector 1.5.30 updates:
fixes for working with complex geometries;
simplifying the connection of layers from Web GIS;
fixes for problems with login with passwords containing special characters;
calendar fixes;
warning about possible data loss when disconnecting synchronization;
check if synchronization is disabled at the operating system level and offer to enable it again.
We recommend updating the apps via Google Play.
You can find the full list of NextGIS products and services in the Products section of our website. You can get full access to all components of the platform by signing up for Premium. If you can't find answers to your questions, please contact us.