Maps from your tilesets, Demo Projects, Offline Installers – NextGIS Updates

Learn about the latest significant news from the NextGIS platform. Demo Projects, new supported formats for upload, Interface updates – see more details and video examples below.
Demo Projects
These projects showcase the capabilities of NextGIS Web, allowing you to get acquainted with its features. If you've set up a Web GIS and wish to test the platform but don't know where to begin, try out the demo projects.
You can access them from the Extra section of the Actions pane on the right or below the list of your Web GIS resources.
Create Web GIS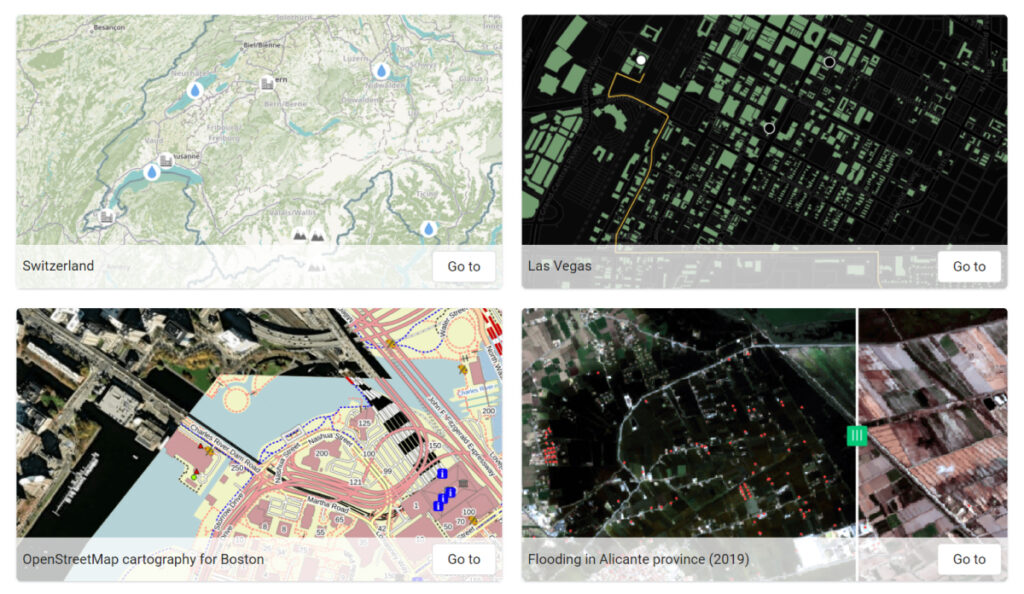 Web Map from Your Tileset
Upload a set of raster tiles and immediately add it to a Web Map for display. Uploading a tileset is useful in several situations:
No geospatial data ready, i.e., no configured project with configured layers and styles.
Tiles made with third-party software (e.g. SASPlanet) need to be added to your NextGIS Web Map.
You need to display a ready-made map at different zoom levels as an autonomous basemap.
Learn more
Interface Improvements
New description editor for resources and Web Map features. Fresh and fast, several new instruments. Now you can use titles and tables in the description.
Initial and constraining map extents set up separetly. One defines the part of the Web Map seen upon opening, while the other restricts navigation. You can create a map with a restrictive extent for the entire city, but set up initial extent so that the map opens with a specific district.
Easy way to view user rights in Web GIS.
You can select any user from your team and view their permissions for managing specific resources on the same tab. You can also check which functions are open to guests.
Updated legends for Web Maps.
Adjustable transparency, layer rearrangement by dragging, and quick export.
Offline Installers
Offline installers for NextGIS desktop and mobile applications are now available to Premium users without the need to contact support.
On my.nextgis.com in the "Software" section, you can download offline installers for:
NextGIS QGIS
NextGIS Formbuilder
NextGIS Mobile
NextGIS Collector