NextGIS QMS: working services only
We've changed the algorithm to show QuickMapServices (QMS) entries to its users. Services that do not pass validation are now hidden from public until they are fixed by their authors. This will ensure that QMS users see only working services.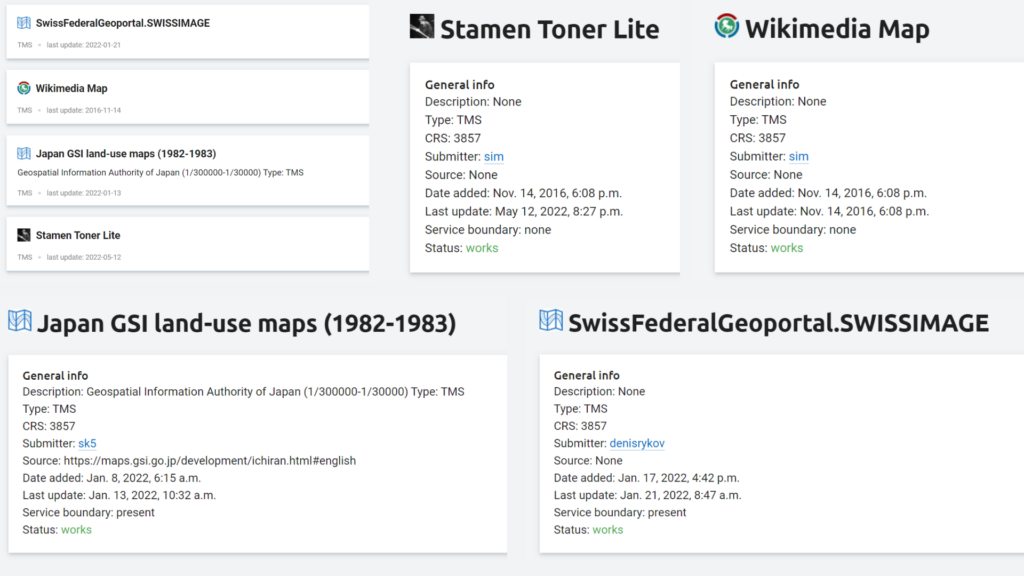 While you're working on a service as an author, it is stored as a draft and visible only to you. Once saved it is validated and if found correct becomes public. If there are problems with validation service returns back to draft state until fixed.
All QMS entries are also regularly checked by a monitoring service and if become unavailable turn back to draft. This is reported to entry author.

You can see all your services created at QMS under "My services".
NextGIS QMS is a collection of geospatial services, Each QMS service is available for public and is created by its users.
Go to NextGIS QMS