Satellite data processing automation for end users – use case
Geodata world is full of tricks and nuances, but GIS is often just a small part of a project. Companies working in GIS related fields usually have limited time to dive into all the details of spatial services and data, and organize their efficient processing. An obvious solution to this problem is a convenient processing service geared towards solving a particular task, which doesn't require in-house GIS expertise and saves time on repetitive steps.
A big part of NextGIS day-to-day business is building services that isolate customers from GIS specifics and free up resources to focus on other parts of their projects. We develop services which work with raster and vector data using various data processing technics, machine learning, classification, routing, etc. Here is an example.
Ministry of construction of Russia, DOM.RF and Strelka KB are working on Urban environment quality index. This Index evaluates whether a city can face modern challenges and meets the needs of its citizens. To calculate the index several dozens of parameters are used. Some of them are calculated based on remote sensing data and its derived products, specifically:
Satellite data for specific dates (identified by IDs obtained from different sources):

particular band combination;
for a certain area of interest;
merged from several datasets if needed;
atmospherically corrected;

Results of calculations of indices and post-processing of these indices.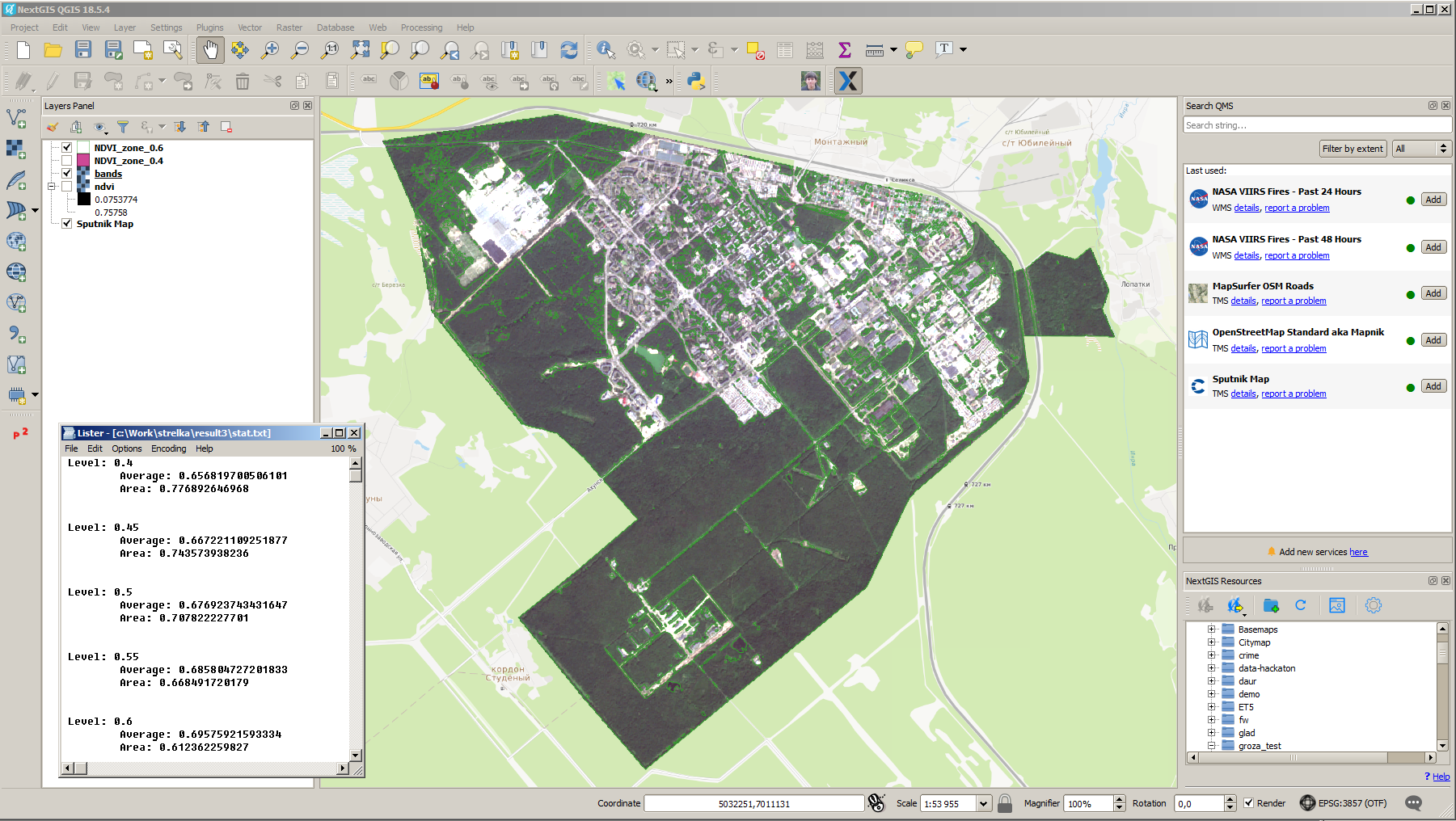 Such calculations can be easily performed by a qualified specialist. However, when you're dealing with limited timeframe and hundreds of areas for which you need calculations service-based approach is preferable.
NextGIS has developed a special service to make calculation process more effective. We took a two-step approach:
Automate source data collection, processing and calculations.
Run this automation through NextGIS Processing – our processing server that can launch and control hundreds of such processes in parallel.
Thus, instead of running multiple routine operations via user interfaces of various software, an operator now simply selects imagery and sets calculation boundary. No GIS expertise is needed to run this service. NextGIS Processing validates inputs, controls the process of its execution with a special queue and delivers result in a required form, saving an operator from any additional work.
This use of automation and NextGIS Processing has allowed our client to increase productivity 15-20 times (moving from 10-20 cities a day to 200-300).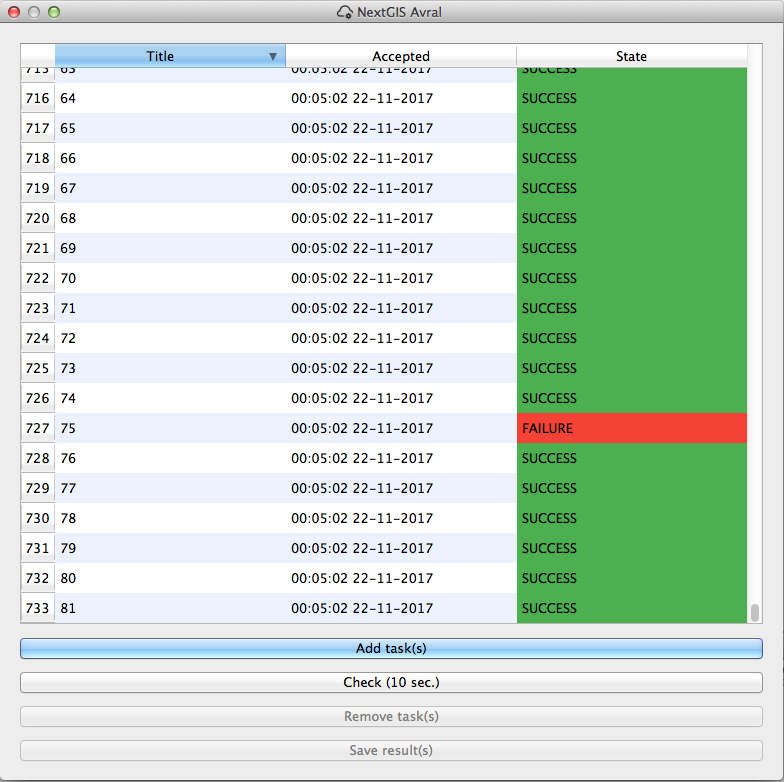 Let us know if you need a similar service – efficient and simple to use!
NextGIS has 7 years of experience in geospatial field, building software and services to work with remote sensing and GIS. We apply machine learning, classification, routing and other data processing algorithms for various fields and industries using spatial data on a day-to-day basis, and we'll be happy to help you with your project.