NextGIS Mobile 2.2 is released
We're happy to introduce NextGIS Mobile 2.2 – one of the major components of our platform. NextGIS Mobile (NGM) is a mobile GIS that works under Android. New release brings a ton of new features and updates compared to 2.1.
NGM can be used either separately or as part of the corporate GIS architecture, for example for data collection, control or assessment. At NextGIS we are using NGM as a platform for custom products development.
Let us know and we will be happy to discuss is you're looking into using NGM for development or implementation of your corporate GIS.
Here we will describe main features of the new release. Full list of changes can be found here.
Caching current extent for TMS layers

Ever found yourself in need of a basemap with no internet connection around? Now before going out you select an extent and zooms and download tiles to your mobile device cache to use while out in the field. Caching is done in background so you can continue configuring your map.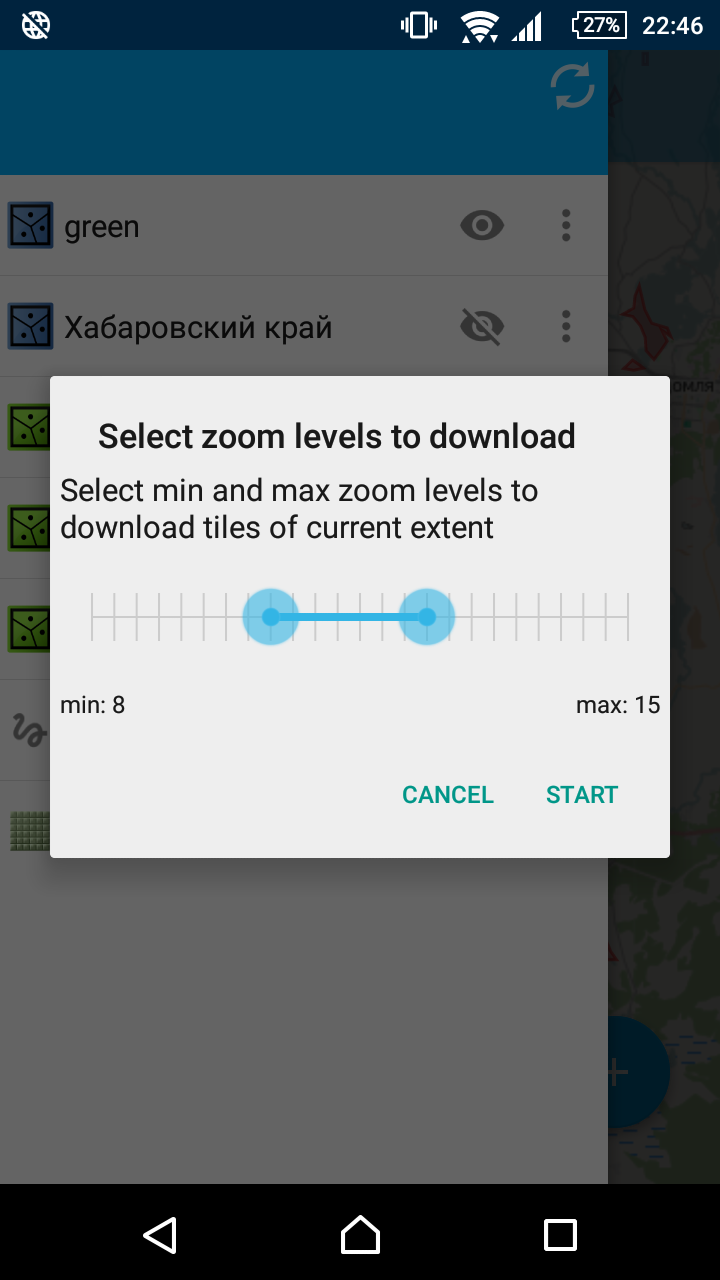 New storage for geometries

We generate simplified geometries on layer import. This reduces memory consumption and greatly speed up rendering. This allow us to show thousands of features (2550 features on the picture below).
Streaming GeoJSON parser

We have also improved parsing, now you're limited only by available space on device.  And you can send layer import to background, this is very helpful for big layers.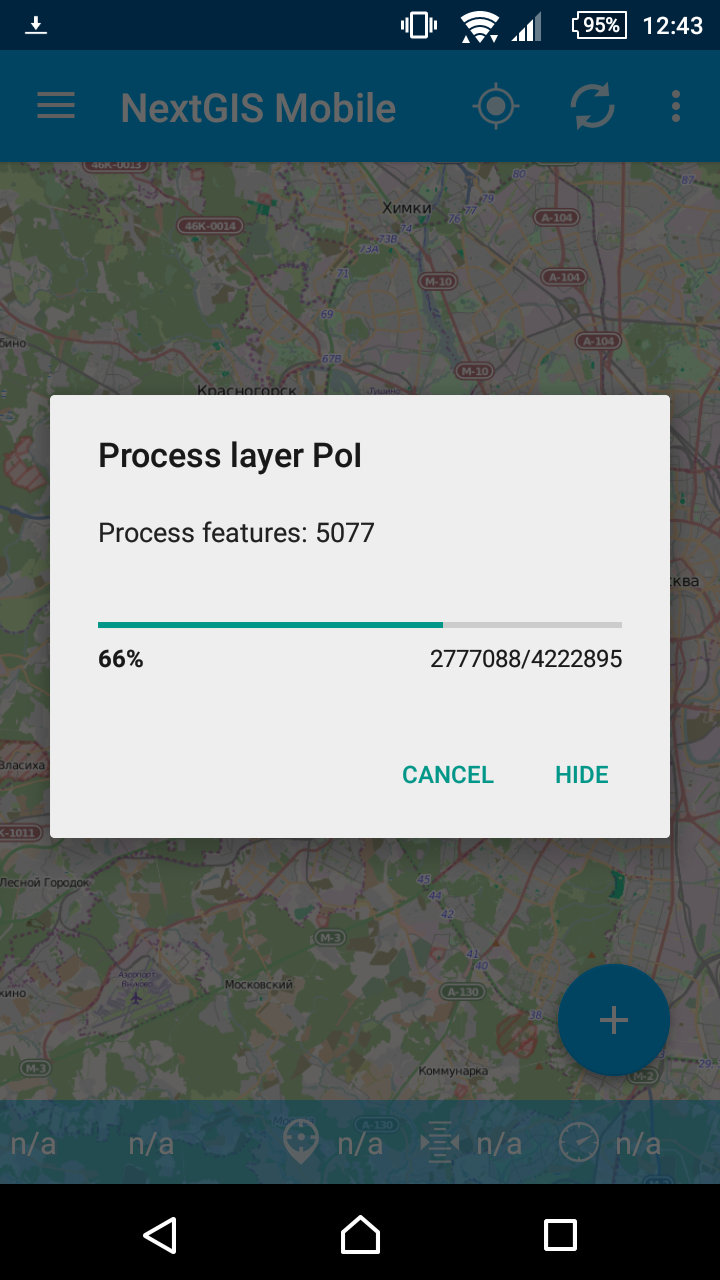 Custom forms support

One of the biggest and coolest features of this release – custom forms. You can load your shape-file in our new special desktop tool for that – NextGIS Formbuilder, build your form using 10 custom widgets and than export the whole package (data+form) on mobile, where it will get rendered. No programming needed. We'll discuss Formbuilder in a separate post.
Integration with NextGIS Web
If you already have NextGIS Web instance (if you don't – you should get one, it's great), you can connect to it with NextGIS Mobile, download and edit data with or without internet, the data will get sync'ed when connection will reappear.
Zooming to extent

Use this button if you've just added a layer, but can't see it on the map.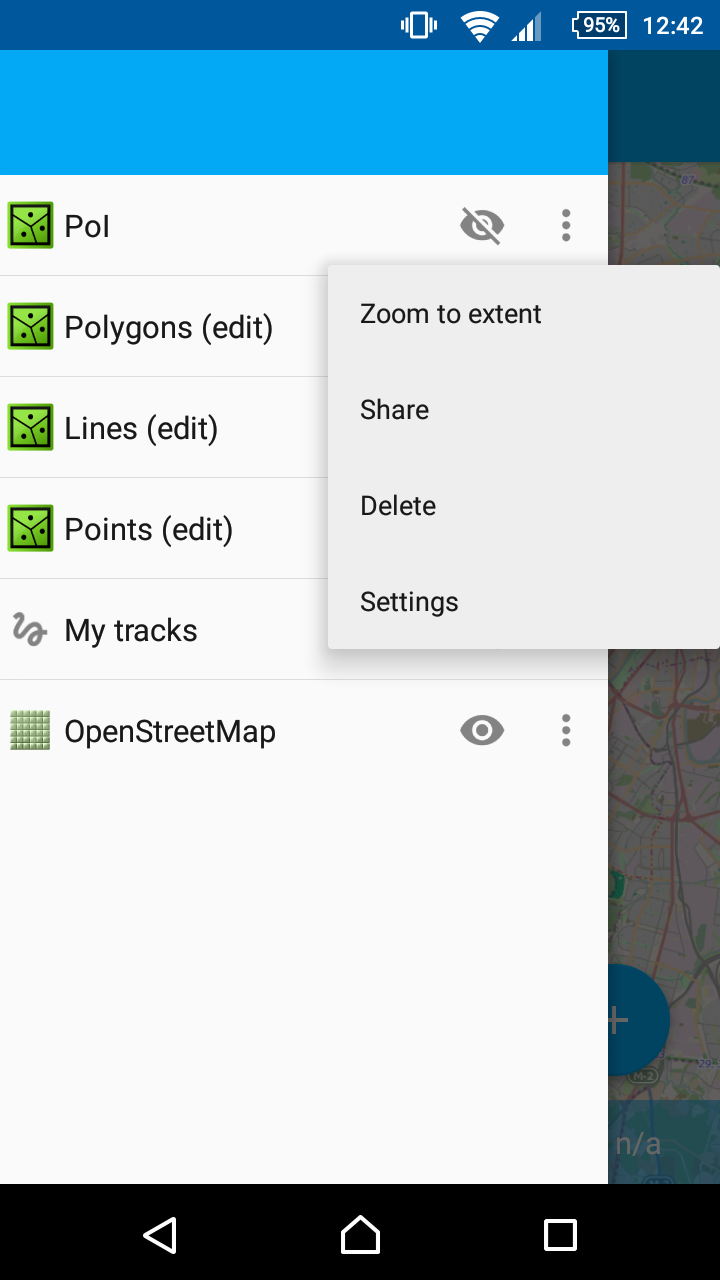 Layer symbology

NextGIS Mobile can now work with symbology of both vector and raster layers: change feature color, brightness and contrast for rasters, even make them grayscale.
And more:
Initial app start was sped up
Exiting on double press on hardware back button
Adding points with given fix-averaging parameters for better location
First 5 zooms of OpenStreetMap tiles are included in the app