While there's still a bit of time left in this year we'd like to present version 2.5 of our mobile GIS NextGIS Mobile.
This new version of NextGIS Mobile is mostly about UI/UX improvements and bugfixes.
Although most improvements of new version are "under the hood", we've added a few major features based on user requests. Full list of changes is here.
Data table
The most important news is addition of the data table. Now you can browse your geodata not only on a map but also using a table view. You can easily go to selected feature on a map or start editing it directly from the table.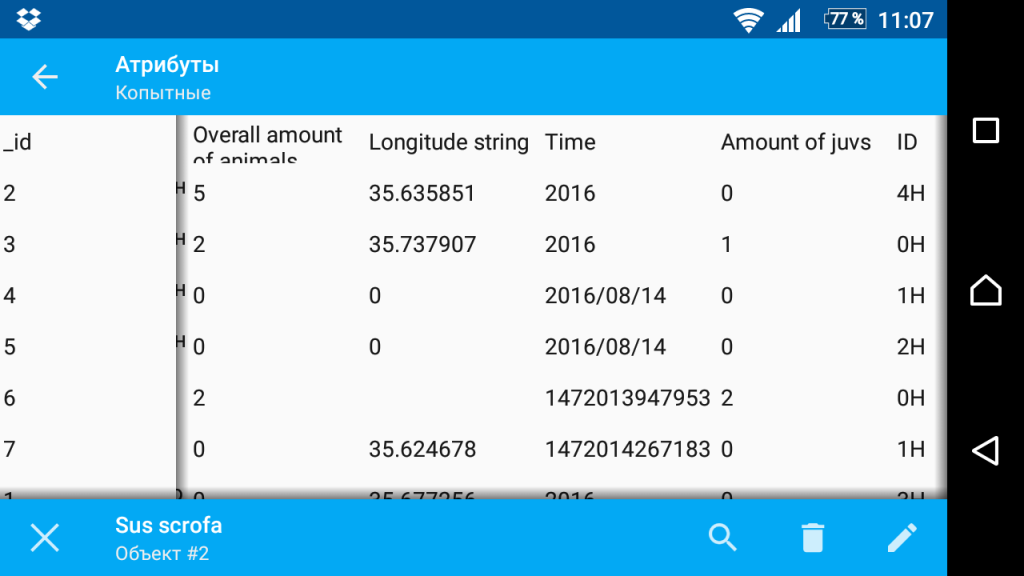 Uploading data to nextgis.com
In addition to receiving data from nextgis.com, now you can easily upload local vector layers from NextGIS Mobile to nextgis.com! All the vector data you've collected will instantly appear in the cloud. Also, :Sign in" dialog is more clear and easy-to-use now.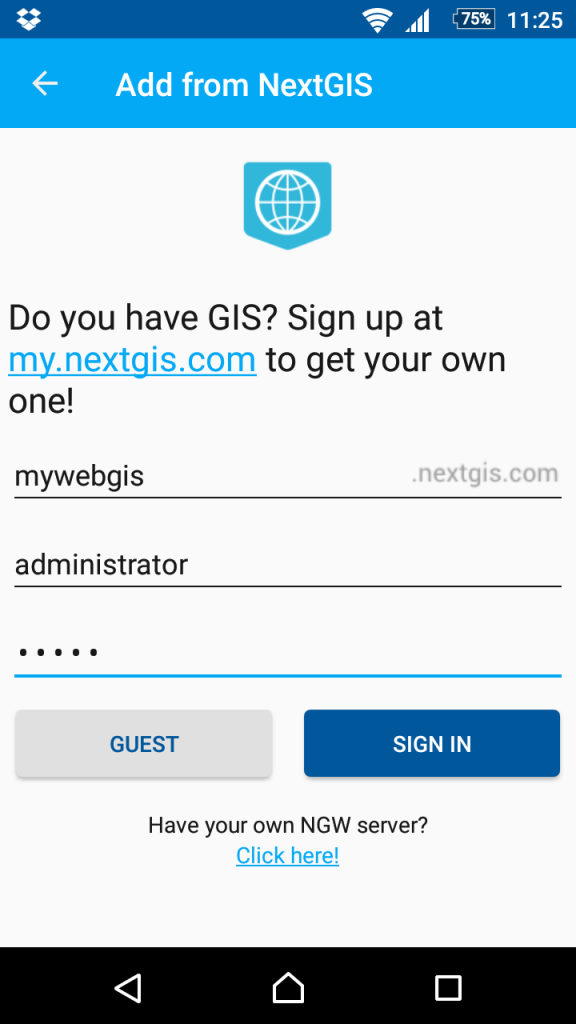 Freehand editing
We've added new geometry edit mode – continuous digitizing. Now you can create and edit lines and polygons by sliding your finger on a screen. Editing is performed by segments (from a current node to a next one), lines can be continued after the last node if it is selected. You have to take into account the order of nodes while editing.
Sync
"Sync" tab for syncable layers is added where you can change sync settings, including sync direction (to the server, from the server, bidirectional).
Other improvements
Map redrawing count reduced, now the map works faster;
Button for clearing raster cache added;
Button for deleting all features in vector layer added;
Scales in kilometers for zoom levels added;
"Coordinates" control used in NextGIS Formbuilder forms now supported;
For raster nextgis.com layers "Zoom to extent" function added (similar to vector layers);
Links in feature attributes are clickable now;
Dialog windows adopted for small screen devices.
You can check the full list of changes here.
We'll be happy to discuss your take on how to improve NextGIS Mobile further and how to use it for development of your own corporate mobile GIS. Let us know!