NextGIS Formbuilder
NextGIS Formbuilder is a desktop application for creating and editing forms. Forms can be loaded into NextGIS Mobile to be rendered on the fly for convenient data collection.
Buy with support Windows 32 bit Windows 64 bit Mac OS X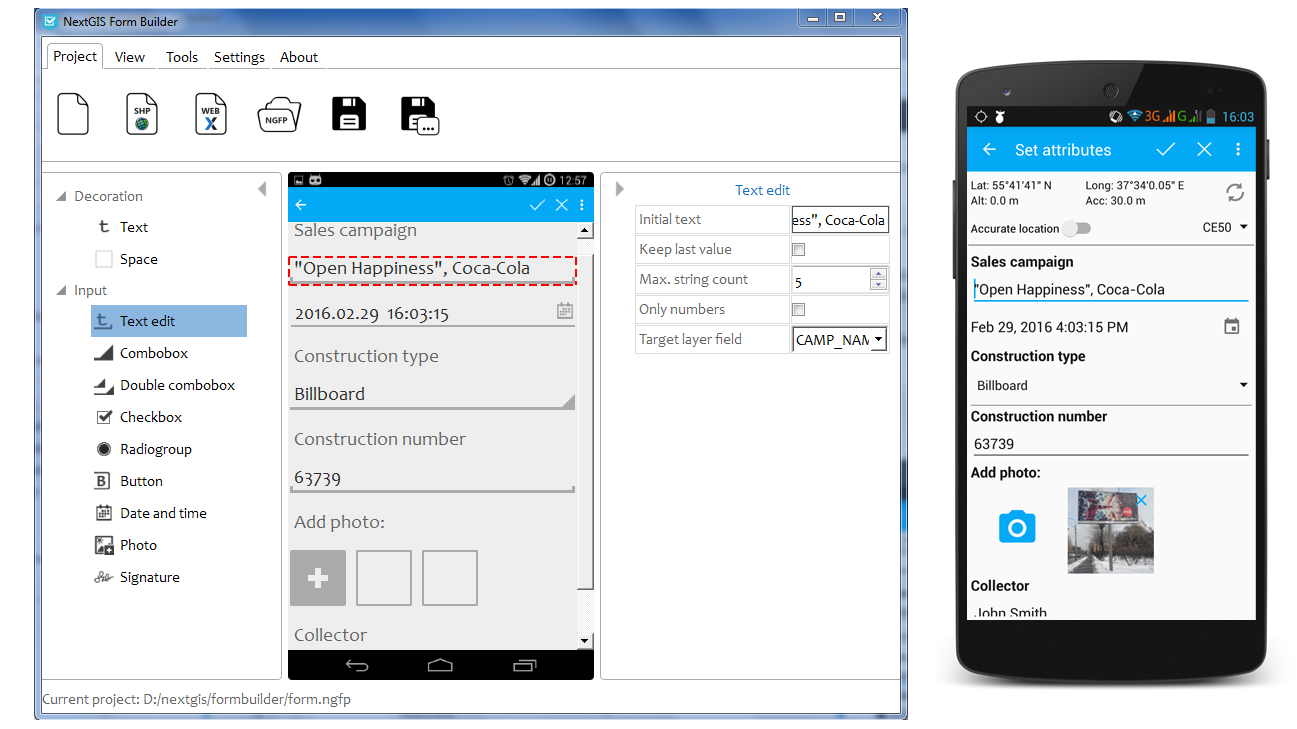 NextGIS Formbuilder is able to:
create new forms from the scratch and based on geodata;
use more than 10 different widgets;
link widgets to datafields;
set different options for widgets for better behaviour;
save set up form together with data for upload to NextGIS Mobile.
This software is a platform for our development projects geared for specific requirements and thus it can lack some functionality including basic stuff.
We also recommend you to sign up for our support program, which will help you work effectively with NextGIS QGIS and GIS in general.