Black friday at data.nextgis.com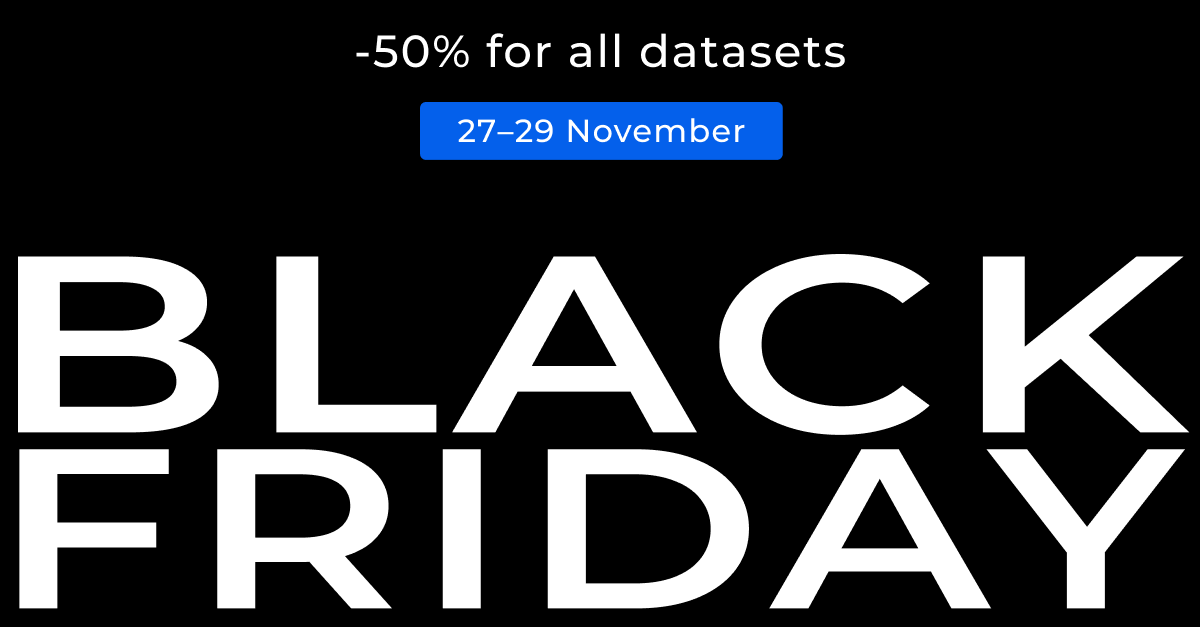 NextGIS Data allows you get quick convenient data for your GIS.
Only on November 27th, 28th and 29* you can this service with 50% off!

Each dataset includes upto 30 layers and ready to go project files for QGIS, ArcGIS or Mapinfo. Data undergoes additional processing to become even more convenient: we add coastlines and clip administrative layers with these coastline, include hierarchy of administrative leves and more. You can order data for any place on Earth!
Available formats:
ESRI Shape
ESRI Geodatabase
Mapinfo TAB
Mapinfo MIF/MID
GeoJSON
PDF
CSV
PostgreSQL/PostGIS
OSM PBF
OSM XML
*Offer is valid from 10:00 27/11/2020 until 10:00 30/11/2020 (UTC+3). Discount 50% applies for any orders made at data.nextgis.com and payed during mentioned period with 2checkout.