CSWclient plugin for QGIS is released
We're happy to announce the release of the CSWclient, a plugin for QGIS that provides a convenient interface for searching in OGC CSW catalogs (Open Geospatial Consortium Catalogue Service for Web).
With CSWclient, the user can manage servers; search using keywords and bordering area coordinates; list, study results, and open liked data; and add WMS servers to the list of servers.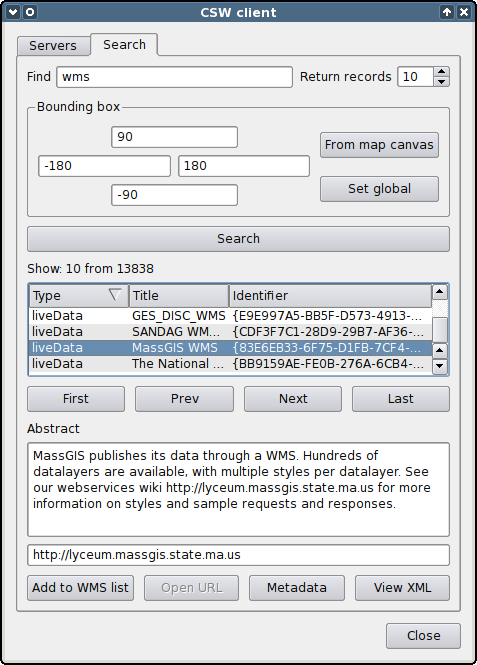 A detailed description can be found at http://gis-lab.info/qa/cswclient-eng.html. We encourage you to leave feedback and toreport bugs in our forum.
This extension is developed with Linfiniti Consulting (South Africa) in the framework of TanBIF initiative (Tanzania Biodiversity Information Facility), part of GBIF (Global Biodiversity Information Facility).