CSWClient
CSWClient – is a QGIS plugin that makes easier work with OGC Catalogue Services. It allows to discover, browse and query metadata about spatial data, services and related resources.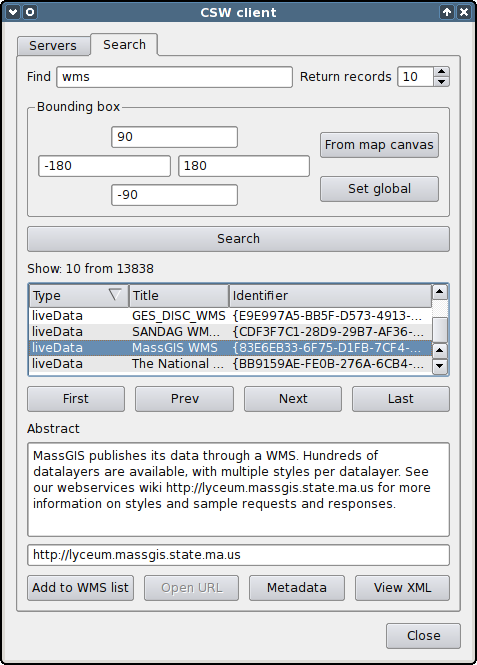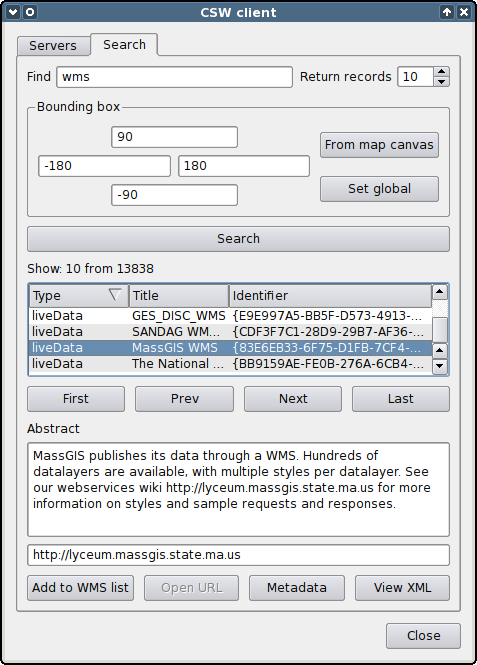 Among key features:
servers management (add new, edit or delete existing, import and export)
displaying information about selected server
search by keywords (single keyword or comma-separated list)
set boundaries of the area of interest by entering coordinates or using current map extent
displaying detailed info on selected record
for some data types it is possible to open URL in browser or create new entry in QGIS WMS server list
More details in English and in Russian.