NextGIS QGIS
NextGIS QGIS is a fully-featured desktop GIS based on QGIS and used for data creation, editing, map-making and geoprocessing.
QGIS is under active development by international community which we're happy to be a part of. NextGIS team have created lots of QGIS plugins and became one of the first QGIS sponsors. We're contributing to the core since 2008.
NextGIS QGIS is available as Free and Pro version.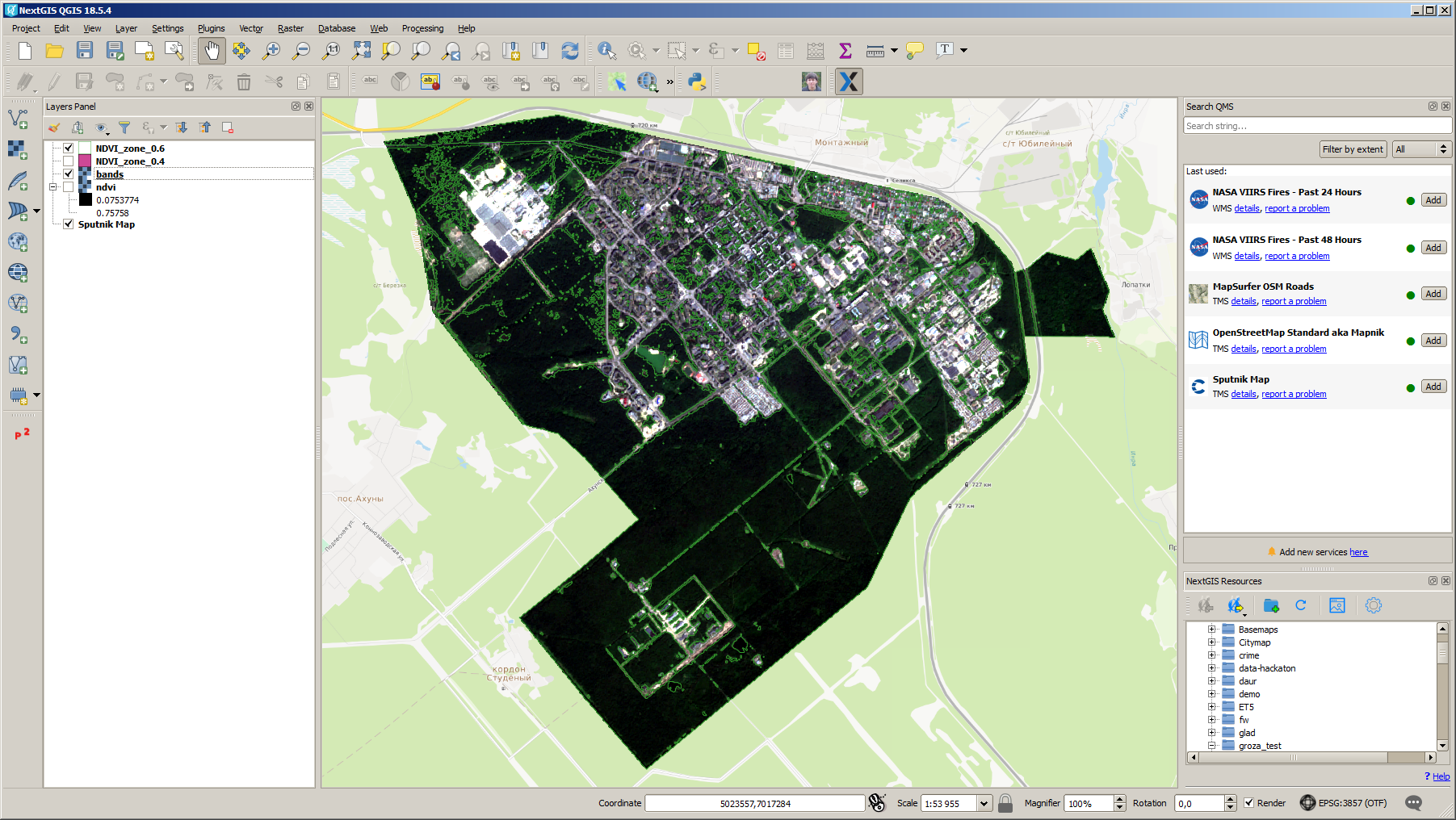 Features of NextGIS QGIS Free
NextGIS QGIS is different from mainstream QGIS in the following points:
different packaging and installation process
integrated set of popular and useful С++ and Python plugins developed by NextGIS (e.g. QuickMapServices)
integration with nextgis.com and NextGIS Mobile
Features of NextGIS QGIS Pro
In addition to Free version functionality you will get:
Automatic error reporting
Identify+ plugin for extended identification functionality of Web GIS features
NextGIS QGIS Pro is part of nextgis.com subscription plans. Subscribtion allows to store your data in the cloud, create Web maps, data collectoin projects, use Pro-functionality of NextGIS Mobile and Formbuilder, get support from NextGIS and much more.
You need to be on Mini or Premium subscription to use NextGIS QGIS Pro.
Buy NextGIS QGIS Pro
To switch to Pro, sign in in QGIS with a NextGIS Account

button.
Download NextGIS QGIS installer
Windows 64 bit (based on 2.x) Windows 64 bit (based on 3.x)
You'll need internet access to install.
Source code for the current version.