Manage your web maps from QGIS
Publish your maps on the web directly from QGIS with the NextGIS Connect plugin.
Upload data to your Web GIS and download it back
Create interactive web maps from QGIS projects in just a few clicks
Update the styles of already published layers
Create WFS services
To use NextGIS Connect in QGIS and begin publishing online maps, you need to set up a Web GIS, an online location for your geographic information and interactive web maps. You can create a Web GIS simply by signing up for a NextGIS.com account – or by deploying it on your own server.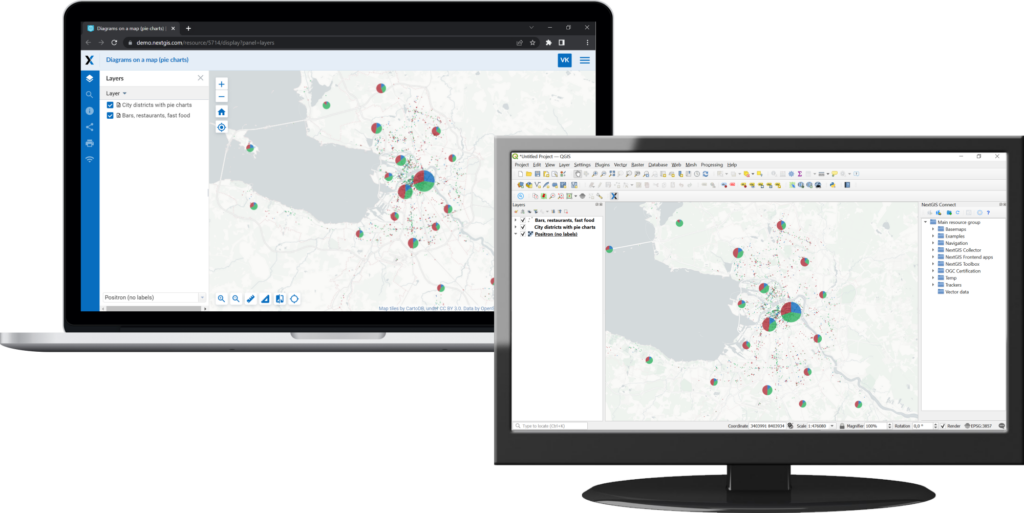 Get started in three simple steps

Set up your Web GIS

Start QGIS

Install the NextGIS Connect plugin in QGIS and connect to your Web GIS
NextGIS Connect works in
QGIS 3
This plugin is installed in the same way as any other module – through the official repository within QGIS.
For a detailed dive into NextGIS Connect, please read the documentation.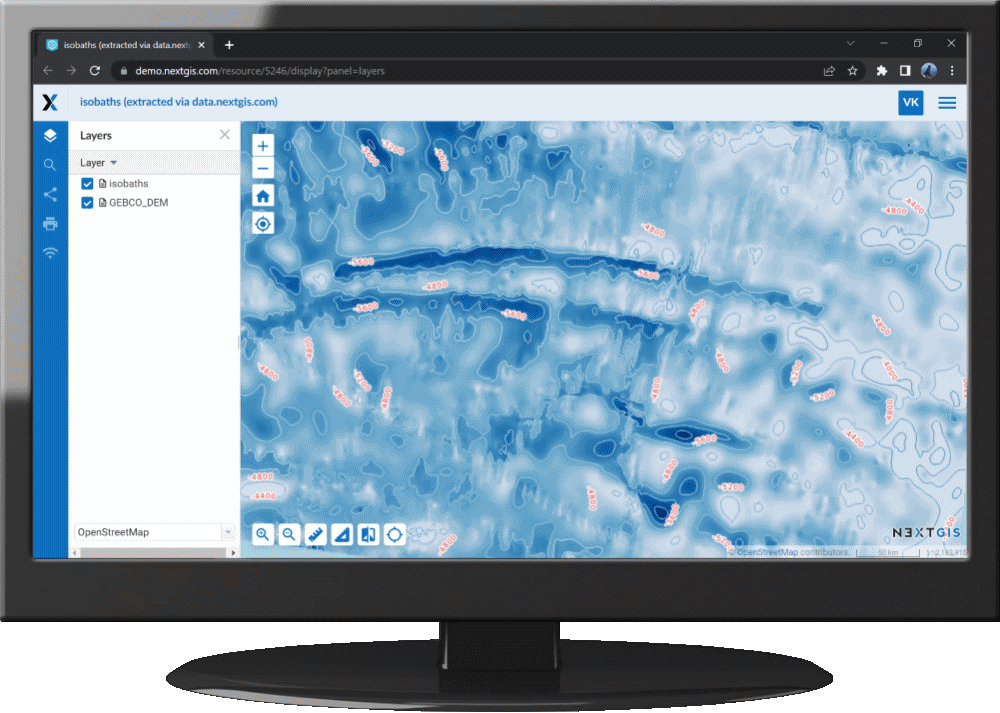 Geodata for your projects on NextGIS Data