NextGIS Collector
NextGIS Collector — easy to use technology for field data collection. A set of applications which make all processes more easyer and comfortable in all way, from transfer data to administrative function.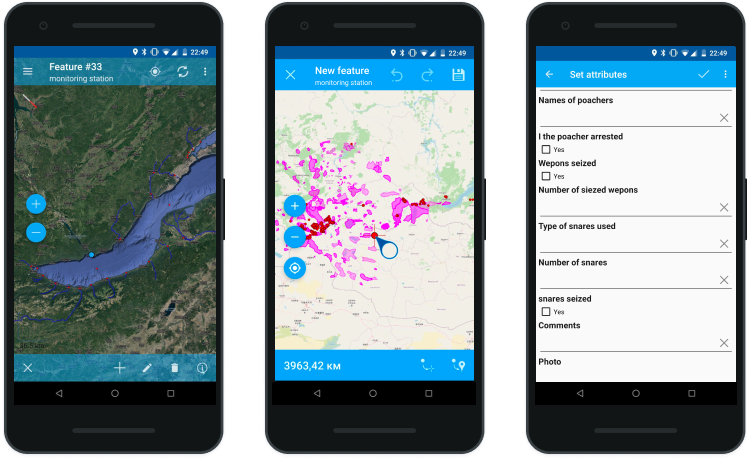 Functionality
Main purpose of NextGIS Collector is geodata collection this might include any number of attributes and attached data like photos and schematics — all collected data will automatically get coordinate referencing.
Preparation and administration
visual forms editor, 16 controls (lists, checkboxes, photos etc.)
flexible administration system
on-premise integration (LDAP)
Data collection
geographic data collection through forms and/or maps
offline-mode
live tracking
Post-processing
viewing and editing data via browser (in Web GIS)
multi-user access
export to desktop GIS (QGIS, ArcGIS, Mapinfo)
Pricing
Cloud
Part of
Premium
. Includes: 5 accounts (extendable), cloud Web GIS access.
On-premise
Includes: 50 accounts, NextGIS Web Extended.
Let us know
if you're interested in using NextGIS Collector in your work, we'll be happy to help you choose the best option or simply sign up to
Premium
and start using this technology right now, support included!