In our new 'Topography of terror' project together with International Memorial we've developed a historic interactive map that explores features of Soviet period of repressions. This is a continuation of a smaller project, created for Return of the names event in 2013.
Check out the map at http://topos.memo.ru/karta
Topography of terror is a map + database of descriptions for hundreds geographic features important to understand the history of Soviet period in Moscow (more in Russian, more in English). Currently all features of interest are presented as 5 data layers. Project team plans to add new layers and extend current ones.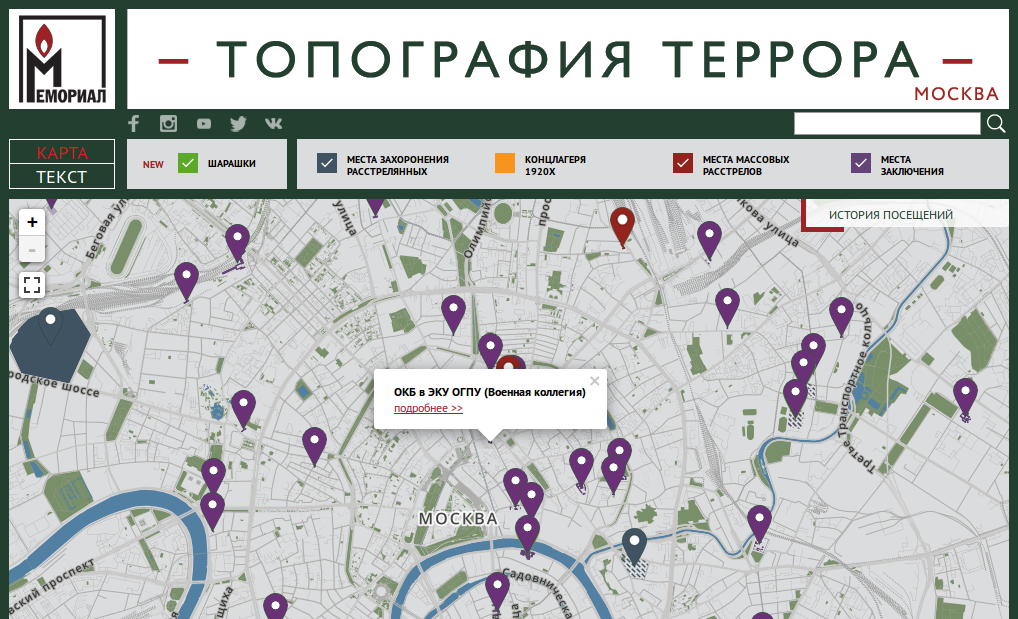 Depending on scale, features are shown as polygons or markers. Popup with a link to detailed description is shown when feature is clicked.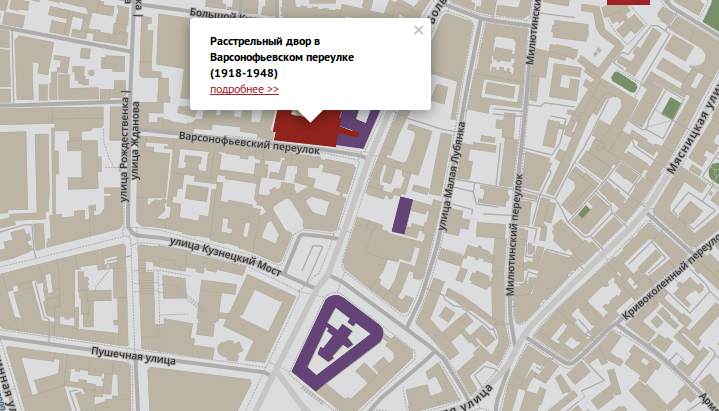 History of visited features is saved and can be used for quick navigation back to features of interest. This functionality uses new L.control.history control.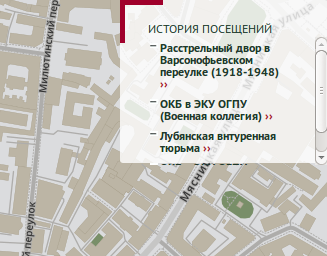 Current state of the map including active layers is saved in page URL (for that we wrote leaflet-fullHash plugin). You can also view the map fullscreen.
Map features unique design where both historical and current street names are displayed.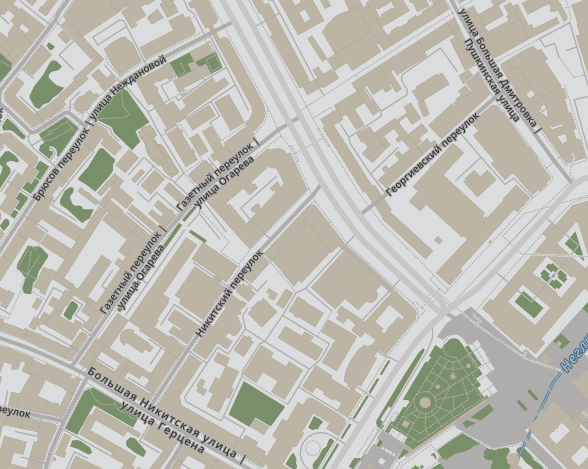 Geodata is stored and managed through NextGIS Web (NGW) that allows easy adding and editing of map features, layer management with no programming. NGW provides tiles for features overlays and also serves attributes through JSON API.
We've build new map style using Mapbox Studio and OpenStreetMap data, historic streetnames are provided by Memorial.
You can find raw geodata shown on this map at Github, source code for mapping part of the system is also open-sourced.