Complete cadastral database of Moscow
We've completed a project to create a complete cadaster database for Moscow. The source are official EGRN reports, containing geodata and attributes. Thanks to the new database it is now possible to add cadastral information as standard data layers in your GIS and compare these data with your layers.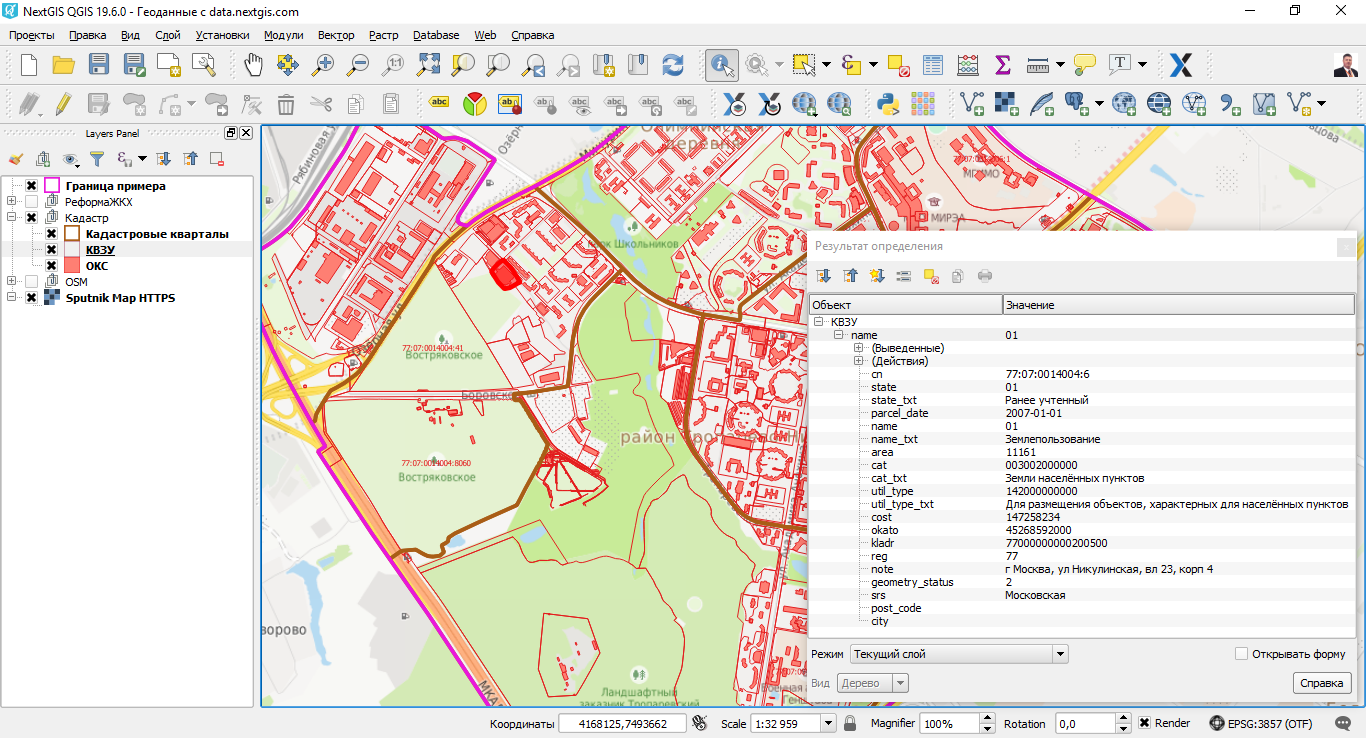 The cadastral database includes more than 493 thousand buildings (capital construction objects), around 310 thousand parcels (land plots) and 2950 cadastral quarters.
The main advantages of our database are:
data is structured as layers for the whole city or part of it;
each layer has specific attribute structure;
all codes have official interpretation;
ready-to-use project files for QGIS and ArcGIS are added.
All layers can be provided in local coordinate system and/or Lat/Long WGS84 (EPSG: 4326)
If you are interested in the cadastral database of Moscow, please contact us. We'll send you a demo, detailed description and pricing information.