NextGIS Manager
NextGIS Manager is a desktop application for managing geodata. Unlike NextGIS QGIS NextGIS Manager is not designed for geodata creation but for package operations with it. Right now NextGIS Manager is in beta.
Buy with support Try it! Documentation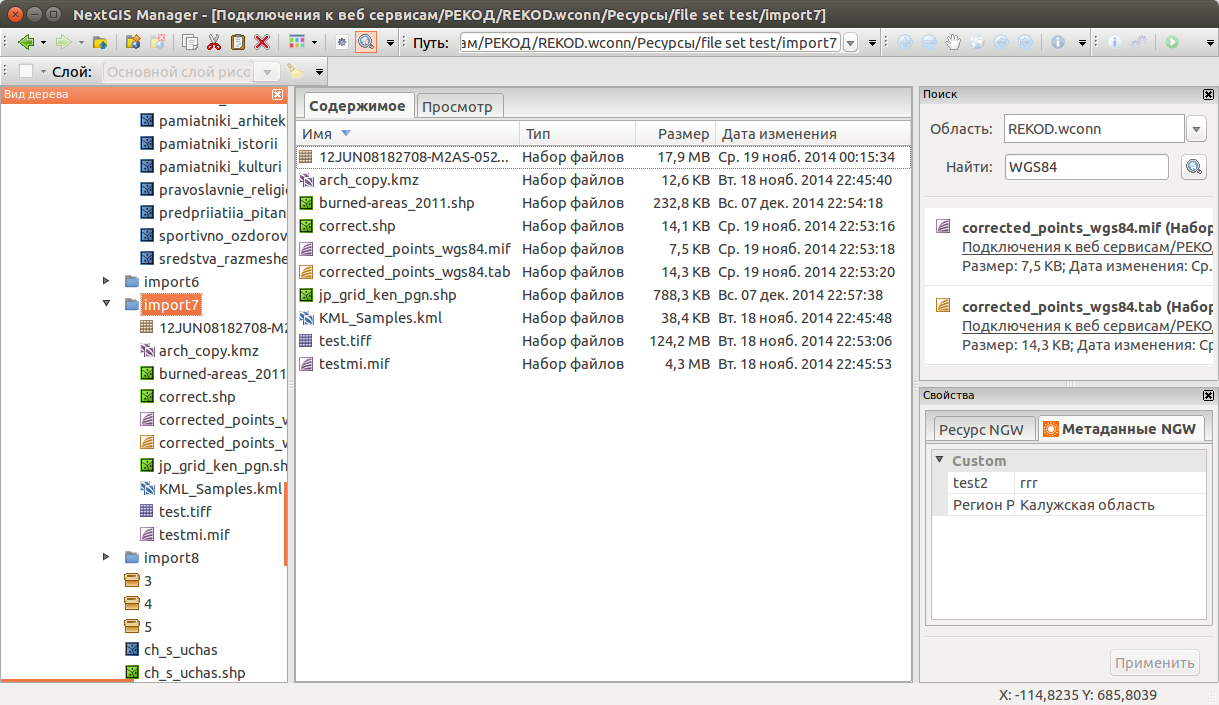 You can read documentation (Russian-only for now) or download it as a single file (PDF).
NextGIS Manager allows:
explore geodata sources (folders, zip-archives, rasters, vectors, PostGIS etc.);
view geodata itself as a map or attribute table;
create geodata sources (folders, database connections, database schemes, web-sources connections – TMS and NextGIS Web);
copy, rename, remove geodata;
export between formats;
work in NextGIS Web: create resources, search, import vector and raster geodata with NGW limitations, upload geodata, text and archives as regular files with drag'n'drop.
This software is a platform for our development projects geared for specific requirements and thus it can lack some functionality including basic stuff.
We recommend you to sign up for our support program, which will help you work effectively with NextGIS Manager and GIS in general.