NextGIS Mobile
NextGIS Mobile is a mobile GIS for Android that lets you create, edit and export geodata, working both online and offline.
Buy with support Try it! Documentation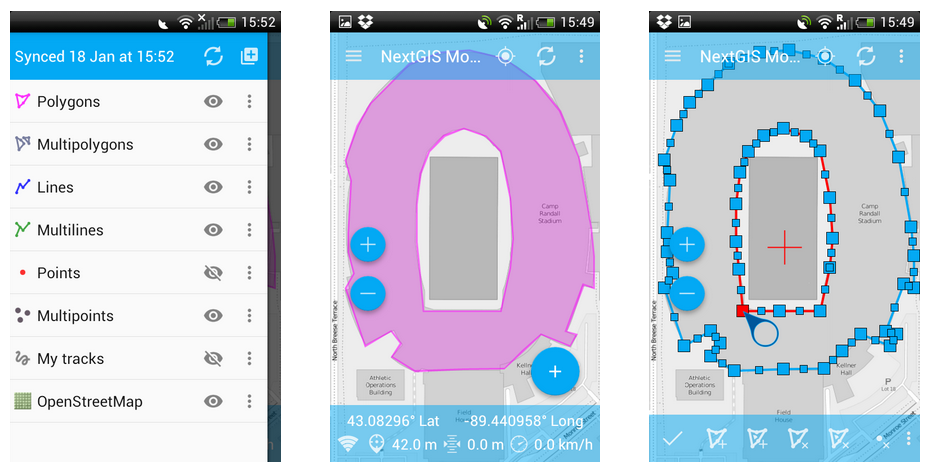 NextGIS Mobile works on smartphones and tablets under Android 2.3 and above.
NextGIS Mobile allows to:
display multi-layer map (layers can come from online and offline sources);
change visibility and layers order;
navigate the map (panning, zoom in, zoom out);
collect data in the field;
edit vector data (both geometries and attributes) online and offline;
record tracks;
display coordinates, speed, elevation etc.
You can read documentation or download it as a single file (PDF).
NextGIS Mobile also serves as a platform for our custom software development projects.
Source code for the current version.
Why subscribe?
To use all NextGIS Mobile capabilities we recommend you sign up for one of our Plans. What you'll get:
Supported version with extended functionality
Access to updates
Bug-fixing
Direct support
By signing up you also get access to a full range of NextGIS products! Read more.